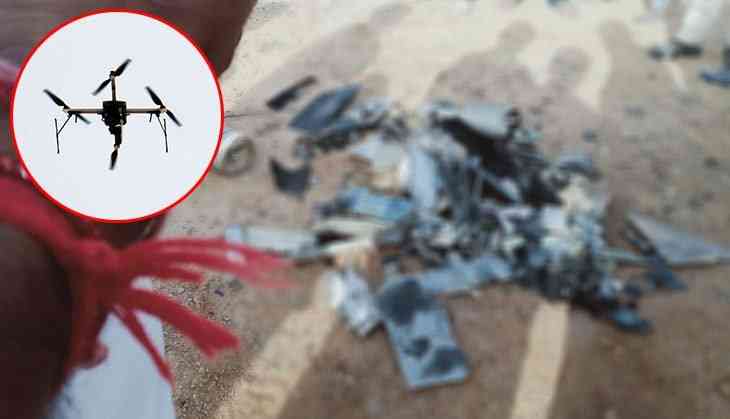 In an act of major revenge has taken by Indian Air Force after dropping 1000 kg bombs at the terror camps across PoK and completely destructed the terror launchpads. Reportedly, hours after the IAF carried out the terror attack, Pakistani drone has been spotted in Gujarat's Kutch and was shot down by India near the international border on 26th February.
However, the Indian Air Force have carried out the attack at around 3:30 am with the help of 12 Mirage 2000.
After seeing the drone, air defence has been alerted that the drone was spotted near the Naliya Air Base.
Naliya Airbase, one of India's forward airbases which are very close to the international border.
As per the media reports, the drone was shot down at around 6:30 am.
The information about drone came hours after Indian Air Force fighters cross the Line of Control and dropped bombs at multiple targets inside Pakistan.
See pics:
Indian Army has shot down a Pakistani spy drone in Abdasa village, in Kutch, Gujarat. Army and police personnel present at the spot. pic.twitter.com/84wUJY916l

— ANI (@ANI) February 26, 2019
Debris of the UAV was seen near Nanghatad village in Abdasa taluka of Kutch, ANI reported.
At around 6 am, villagers heard a lound sound and after which they went to the spot and found the debris.
However, India's strike comes twelve days after the deadly Pulwama attack, in which over 40 CRPF jawans were killed by Jaish. Agency reports say the pre-dawn strike has caused over 200 casualties.
Also read: Pulwama Revenge: Users troll Pak Army spokesperson for sharing image of Indian aricraft debris after IAF attack