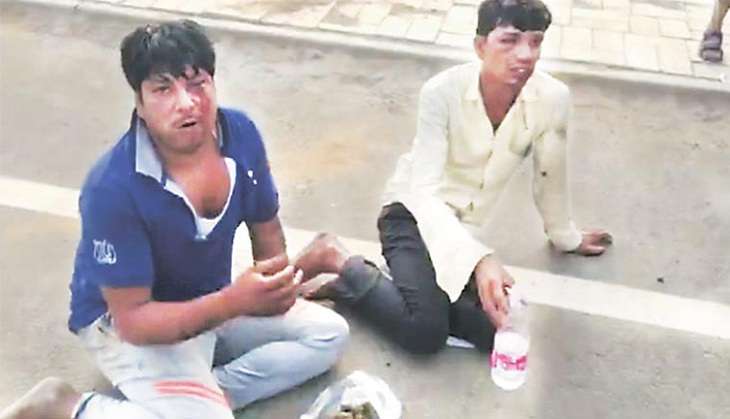 The People's Union for Democratic Rights (PUDR) has demanded that strict action be taken in the 10 June incident where two men transporting beef were allegedly forced to eat cow dung near Faridabad.
Two men - identified as Rizwan and Mukhtiar - were reportedly transporting beef from Mewat to Delhi on 10 June when they were intercepted, allegedly by members of the Haryana Gau Rakshak Dal.
A video that has been making the rounds on social media shows the two men being forced to eat 'panchgavya' - a mixture of cow dung, cow urine and other bovine products. In the video, the men can be seen choking and vomiting as they are forced to consume the product. One of the men also seem to bear injury marks.
Calling the incident a violation of the fundamental rights, the PUDR has also demanded that the anti-cow slaughter act and beef bans be repealed.
"In a mockery of assisting in upholding law and order, the fig leaf of the anti-cow slaughter laws and allegations of smuggling and illegal transportation, are being used to legitimise such attacks by cow protection bodies, and obligingly seconded by local administrations and politicians" the PUDR claimed in a press release.
Dharmendra Yadav, the president of the Gau Raksha Dal, admitted to the incident. He told ANI that the act was meant to "teach them a lesson" and "purify them".
The PUDR claimed that the 10 June incident was the seventh instance of assault and intimidation over cow slaughter and beef in Haryana alone. The PUDR claimed that 74 such incidents had occurred till 10 June.