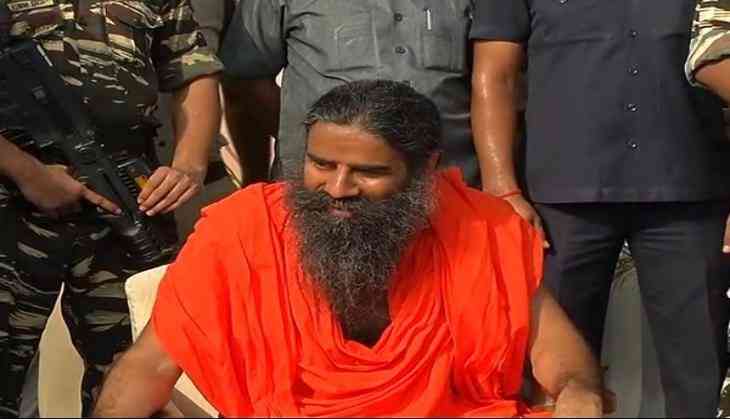 Yoga guru Ramdev took to Twitter on 31 August to express his pride for Prime Minister Narendra Modi, the Indian Army, and the Indo-Tibetan Border Police (ITBP) for "showing China its place" over the disengagement of both countries' Army troops from Tibet's Doklam plateau.
Known for being politically active, Ramdev also announced his upcoming visit to Delhi for teaching Yoga to the ITBP jawaans.
"Proud of Narendra Modi ji, Army, and ITBP for showing China its place. Going to Delhi to teach Yoga to ITBP jawaans on September 2," he wrote on Twitter.
The Indian Army and Chinese People's Liberation Army (PLA) came to a mutual agreement on 28 August to disengage from Doklam, thus ending the months' long stand-off.
India-China stand-off at Doklam, near the Sikkim-Tibet-Bhutan trijunction, had been going on for more than two months and the situation arose after China started constructing a road in the area.
Meanwhile, Ramdev will take hold a significant Yoga Camp for the brave ITBP cadre at the Tigri 22 Battalion, New Delhi beginning on September 2, at 5 a.m. (ANI)