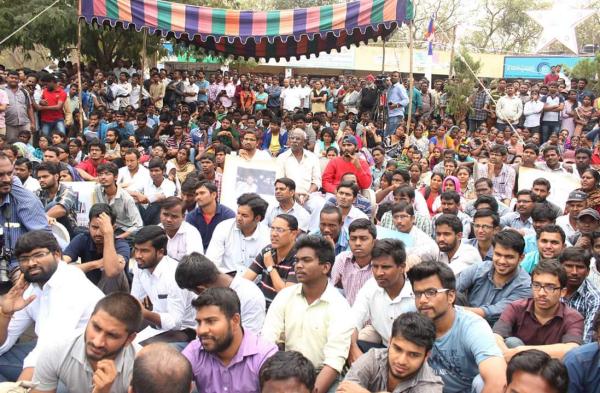 Work at the University of Hyderabad, which has been disrupted by protests after the suicide of Dalit scholar Rohith Vemula on 17 January, will resume from today, reports The Indian Express.
According to acting vice chancellor M Periasamy, a discussion with the Students' Joint Action Committee (JAC) on Sunday led to an agreement to resume classes from Monday. There are some conditions to be met, however.
"Research labs are already functioning and MA and MSc classes will start from tomorrow. We will also complete all scholarship and salary payments by evening. The students will continue with their protest at the venue,'' said Periasamy.
While the administration block may remain closed, students will go back to classes in their own interests, said convenor of the Students' JAC, Sannaki Munna.
Periasamy on behalf of the university has agreed to send a
proposal to the HRD ministry seeking jobs for Rohith's brother Raja Vemula, a geoscientist, as well as jobs for the relatives of other Dalit students who committed suicide in the past few years.
The four students who had been suspended along with Rohith would also return to the hostel. They have given Periasamy a list of demands.
The Scheduled Caste and Scheduled Tribes teachers who had participated in the protest will also resume work from today, based on their own conditions.
"They did not want two faculty members who had recommended punishment to the students to be in any of the committees or administration posts. We have agreed to both their demands,'' said Periasamy.