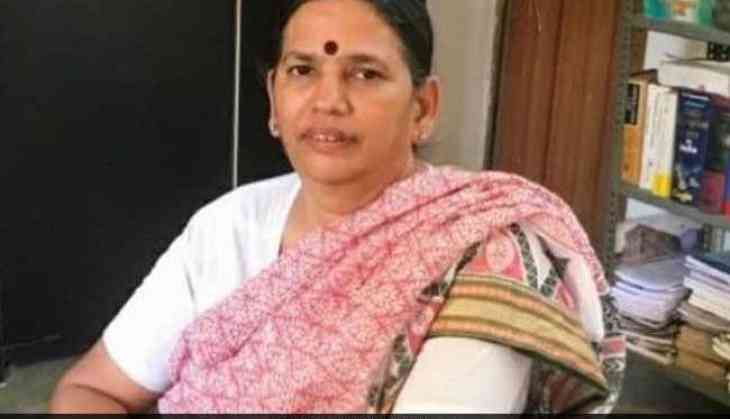 Left-wing activist Sudha Bhardwaj was responsible for raising funds and transferring them to interior areas besides sending new recruits to forests, the prosecution told a sessions court here Monday and opposed her plea for bail.

Public prosecutor Ujjwala Pawar also opposed the bail applications of activists Shoma Sen, Surendra Gadling, Vernon Gonsalves and Arun Farreira in the court of District and Sessions Judge K D Vadane.

Pawar cited a letter purportedly written by Bhardwaj which was seized by police.

"The letter addressed to one comrade Prakash talks about providing monetary support to comrades working in interiors on the lines of the financial aid being given to the stone pelters, militant organisations and their family members by Kashmiri separatists," Pawar said.

In the same letter, Bhardwaj is seeking funds from the underground comrade.

"One of the new recruits Degree Prasad Chavan, who was sent by me, has returned from the interior after successful completion of the operation and as per the promise made to him, a financial aid needs to be given to him," said Pawar quoting the letter.

The letter also talk about the need for sending funds to the research fellows from the Jawaharlal Nehru University (JNU) and Tata Institute of Social Sciences (TISS) in interior areas, the prosecutor said.

Pawar said Bhardwaj was given the responsibility to provide funds to interior areas.

"In the same letter, Bhardwaj is informing comrade Prakash that the work of Jagdalpur Chattishgarh Legal Aide and Bastar Solidarity Network is going good," Pawar said.

"I myself is looking after sending the information as well as financial aid to the interior areas," he said quoting the letter.

Bhardwaj's lawyer on October 17 questioned the veracity of the seized letters and termed Pune Police's evidence against activists "flimsy".

Police had raided the homes of prominent Left-wing activists in several states in August and arrested at least five of them for suspected Maoist links.

The raids were carried out as part of a probe into an event -- Elgaar Parishad -- organised in Pune on December 31 last year, a day before the caste violence broke out between Dalits and the upper caste Marathas at Koregaon-Bhima village near the city.

Near simultaneous searches were carried out at the residences of prominent Telugu poet Varavara Rao in Hyderabad, activists Gonsalves and Farreira in Mumbai, trade union activist Bhardwaj in Faridabad, and civil rights activist Gautam Navalakha in New Delhi.

Rao, Bhardwaj and Farreira were subsequently arrested.

Gadling and Sen, arrested in the Elgaar Parishad case in March this year, are currently in judicial custody of Pune Police.

Farreira, Gonsalves, Rao, and Bhardwaj are under house arrest at their respective residences.

On September 28, the Supreme Court had extended the house arrest of the activists by four weeks.
-PTI