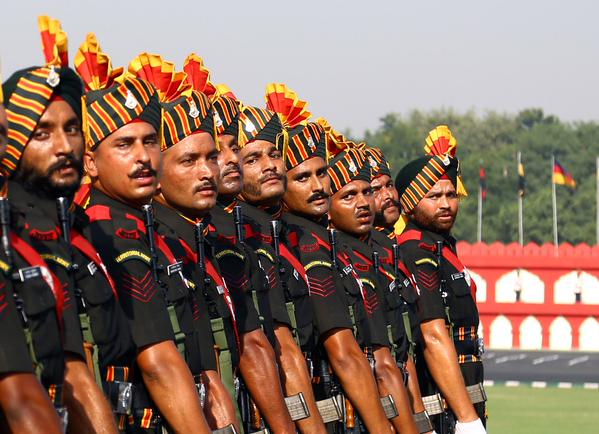 Army Day is celebrated annually on 15 January. It marks the day in 1949 when Lieutenant General KM Cariappa took over as the first Commander-in-Chief of the Indian Army from the last British Commander-in-Chief in India. It is celebrated in the form of parades and other military shows in the national capital as well as all headquarters.
"Saluting the indomitable valour, determination and dedication of our Army on Army Day," Modi tweeted, while President Mukherjee lauded the Army's "professionalism, selfless commitment and unparalleled bravery.
"The roots of the Indian Army lie in the infantry units of the East India Company, which collectively became the British Indian Army and eventually the national Army. The various sub-sects of the Army have participated in a number of campaigns across the world and have earned many honours before and after Independence.
The Army's most basic function is to defend the country from security threats, both internal and external. It also undertakes rescue missions and other humanitarian operations during natural calamities, such as Operation Surya Hope (in response to the 2013 Uttarakhand floods). It has been involved in five full-scale wars with India's neighbours - four with Pakistan and one with China.
A crucial actor in numerous United Nations peacekeeping missions, the Army has been part of such campaigns in, amongst others, Cyprus, Lebanon, Congo, Angola, Cambodia, Vietnam, Namibia, El Salvador, Liberia, Mozambique and Somalia.