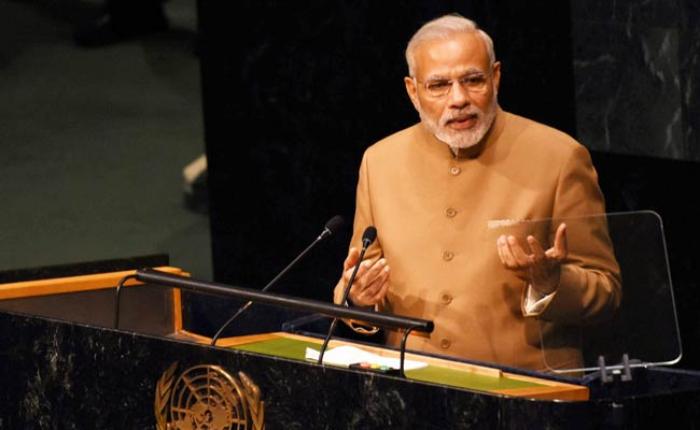 Prime Minister Narendra Modi will host the G4 Summit in New York with other group members--Brazil, Germany and Japan--to negotiate United Nations Security Council (UNSC) reforms and seek permanent membership in the council, on Saturday.
Hours before the G4 Summit begins, Modi tweeted:
Today, will host a summit of G4 leaders on reforms of UNSC. Will then travel to San Jose & attend programmes there. http://t.co/6qvZCKNQ7u

— Narendra Modi (@narendramodi) September 26, 2015
German Chancellor Angela Merkel, Japanese PM Shinzo Abe and Brazilian President Dilma Rousseff will represent their respective countries in the meet, according to official release.
The member countries would discuss strategies to strengthen their attempt for a permanent seat in the United Nations Security council and negotiate reforms in the meeting.
Currently, China, UK, USA, Japan and France are the five permanent members of the UN Security Council.
Modi is also scheduled to the Silicon Valley where he will visit Tesla Motors and will meet top officials of companies, including Satya Nadella, Sundar Pichai and Tim Cook.