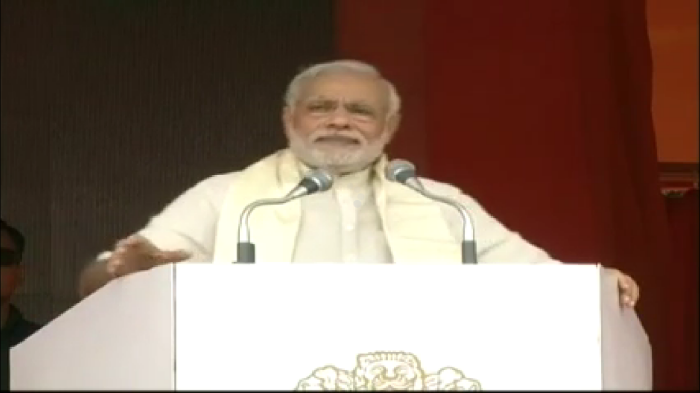 Prime Minister Narendra Modi stumped his opponents by announcing a massive package of Rs 1.65 lakh crore for Bihar at an election rally in Arrah.
The Prime Minister visited Arrah to lay the foundation stone for the proposed four-lane road from Patna to Buxar, a long-pending project which is estimated to cost Rs 2,200 crore.On his third visit to the state, it was expected that Modi will announce his promised Rs 50,000 crore economic package for the state.
However, going beyond all expectations, he announced Rs 1.25 lakh crore and then an additional Rs 40,000 crore.
Bihar Chief Minister Nitish Kumar has been demanding a special status for Bihar. He said that giving special package wouldn't help Bihar.
Taking a jibe at Kumar, Narendra Modi said: "I welcome Bihar Chief Minister's insistence that the state is not Bimaru. But only someone who is not well goes to the doctor. If he thinks Bihar is not Bimaru then why does he keep asking for central funds all the time?"
He also said that Kumar has failed to even utilize all the central assistance given the UPA government. "UPA government gave Bihar a meagre Rs 12,000 crore. Out of that Nitish Kumar has used only Rs 4,000 crore. Rs 8000 crore still lying unused".