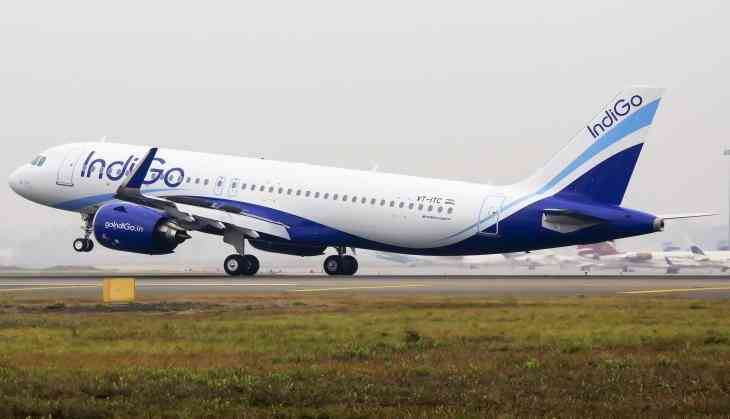 Domestic flight ticket prices will be capped for the next three months, the Centre announced on Thursday as it divulged a spate of comprehensive rules and regulations that will regulate intra-country air travel in the coming days. Air travel has been shut for the last two months due to the nationwide lockdown imposed in a bid to curb the spread of the coronavirus.
Domestic flights will restart to a certain extent from 25th May as the nation begins exiting the lockdown. At first, around a third of the usual flight will be at service in India with strict restrictions on hygiene and social distancing.
According to the new rules, the Centre is capping air fares with the aim of insuring that ticket prices are reasonably priced for fliers and at the same time are financially practical for airlines, which have put up with huge losses in the last few months.
The fares will be capped as per the seven sector classes, which have been divided based on estimated flight times. Under the new air fare regulations, the cheapest domestic flight ticket in India will be for Rs 2,000 while the most expensive will be for Rs 18,600. These fares will apply for all flights until 24th August.
Elucidating how the new price cap will function, aviation minister Hardeep Singh Pure stated that tickets for the Delhi-Mumbai route will be set between a minimum Rs 3,500 and a maximum Rs 10,000, 40% of all seats on one flight have to be sold at a price less "than the midpoint of the band".
For instance: Delhi-Mumbai flight that has a total of 180 seats, all the seats will be sold between Rs 3,500 and Rs 10,000 each. Further at least 72 seats will be available for between Rs 3,500 and Rs 6,750 each.
Air fares will be capped across the country in regards to seven route classes. The classes have been divided based on estimated flight times.
Here's the list of the seven classes and their air fare:
* Class A: Less than 40 mins; Rs 2,000-Rs 6,000
* Class B: 40-60 mins; Rs 2,500-Rs 7,500
* Class C: 60-90 mins; Rs 3,000-Rs 9,000
* Class D: 90-120 mins; Rs 3,500-Rs 10,000
* Class E: 120-150 mins; Rs 4,500-Rs 13,000
* Class F: 150-180 mins; Rs 5,500-Rs 15,700
* Class G: 180-210 mins; Rs 6,500-Rs 18,600
The fares doesn't add user deveopment fees (UDF), passenger service fees (PSF), and the goods and services tax (GST).
Also Read: RBI cuts key interest rates, forecasts H1 FY21 GDP growth to contract on COVID-19 impact