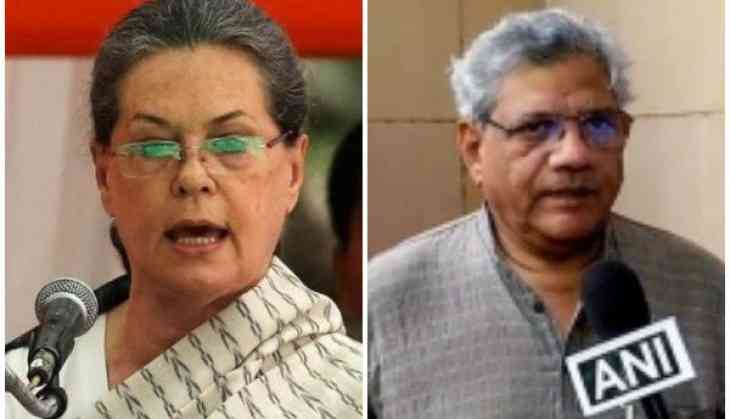 Presidential poll on mind, Sitaram Yechury meets Sonia Gandhi (ANI)
Communist Party of India (Marxist) general secretary Sitaram Yechury met Congress president Sonia Gandhi on 20 April to discuss about the upcoming Presidential election.

Bihar Chief Minister Nitish Kumar also met Gandhi 20 April,setting off speculation on the possibility of a united Opposition fielding a joint candidate for the upcoming Presidential election.

CPM has already decided after a thorough discussion in their Politburo that if there is a common Presidential candidate from the Opposition, they would extend support.

With President Pranab Mukherjee's term drawing to a close, there were reports that Rashtriya Sawayamsevak Sangh (RSS) chief Mohan Bhagwat was one of the contenders and Shiv Sena, through its mouthpiece Saamna, also threw its weight behind Bhagwat.

Mukherjee, who took over as President on 25 July 2012, had to contest against NDA government's P.A. Sangma and prevailed with 713,763 votes while Sangma got 315,987 votes.
-ANI