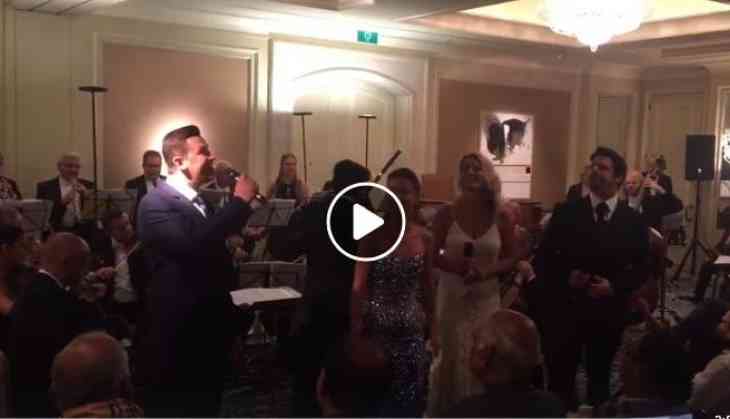 President Ram Nath Kovind, who is on the visit to European nation Czec Republic, shared on his official of Facebook account President of India videos of Czech singers singing the songs of two iconic singers Kishore Kumar and Mohammed Rafi.
In front of the President Ram Nath Kovind, they are singing one of the most celebrated songs 'Pal Do Pal Dil ke Pass' sung by Bollywood's iconic singer Kishore Kumar. The band which sang the song is named India-Czech Sinfonietta Orchestra.
Sharing the video, his Facebook handle writes "A heartwarming rendition of Kishore Kumar's iconic "Pal Pal Dil Ke Paas" by India-Czech Sinfonietta Orchestra during the Indian community reception in Prague".
They also sang the song "Yeh Hai Bombay Meri Jaan" sung by Mohammed Rafi.
Sharing the video, the President of India page wrote "Yeh Hai Bombay Meri Jaan" another touching rendition of the iconic Mohammed Rafi's song by India-Czech Sinfonietta orchestra".
This song was from the movie C.I.D and sung by Mohammed Rafi in 1956.
This visit to the Czech Republic is the first of an Indian President after 22 years. Earlier, former President Shankar Dayal Sharma had visited the European nation in 1996. India and Czech Republic now has signed 5 MoUs in the areas of laser technology, exemptions from visa requirements for Diplomatic passport holders and Work Plan for support of Indo-Czech projects in diverse areas of science and technology.
Also read: Uttar Pradesh: Shocking! Four members of a family including a 5-year-old boy found dead in their house in Allahabad