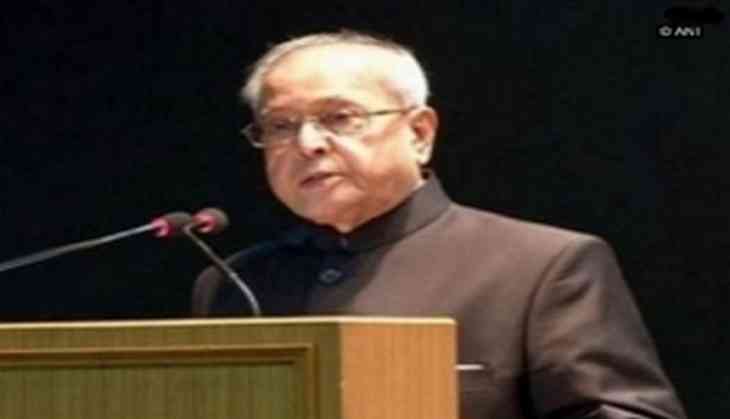 President Pranab Mukherjee on Tuesday paid floral tributes to Gurudev Rabindranath Tagore on the occasion of his birth anniversary at the Rashtrapati Bhavan today
The President paid floral tributes in front of a portrait of Gurudev Rabindranath Tagore at Rashtrapati Bhavan.
Officers and staff of Rashtrapati Bhavan were present on the occasion.
As the country observes Gurudev Rabindranath Tagore's birth anniversary today, President Mukherjee remembered the great soul for his contribution towards making India a stronger nation.
Taking to Twitter, the President said that Tagore was an icon who not only illumined the time he lived in but continues to remain an inspiration for humanity.
-ANI