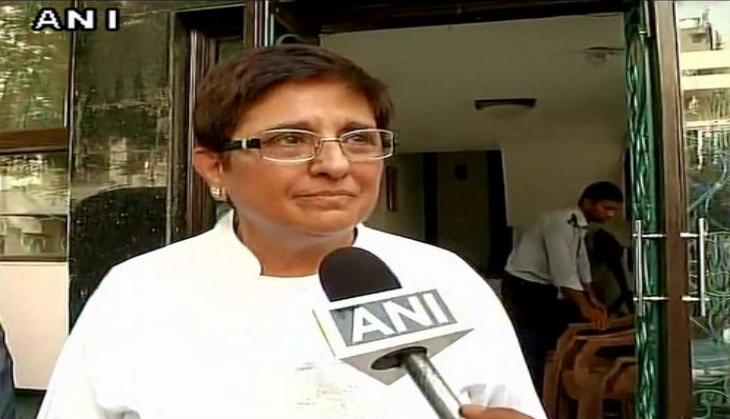 President Pranab Mukherjee on 22 May appointed former IPS officer Kiran Bedi as the lieutenant governor of Puducherry.
After being appointed as the LG for Puducherry, Kiren Bedi told ANI, "Extremely grateful to Government for giving me such a wonderful opportunity."
Kiren Bedi had been the chief ministerial face for the Bharatiya Janata Party in 2015 Assembly elections of Delhi.
Bedi, who is also a social activist, had been the first woman to join the Indian Police Service (IPS) in 1972.
She remained in service for 35 years and took voluntary retirement in 2007 as Director General, Bureau of Police Research and Development. She won the President's Police Medal in 1979 for her hard work, dedication and excellent services.
Bedi served in Delhi, Goa, Chandigarh, and Mizoram after joining IPS.