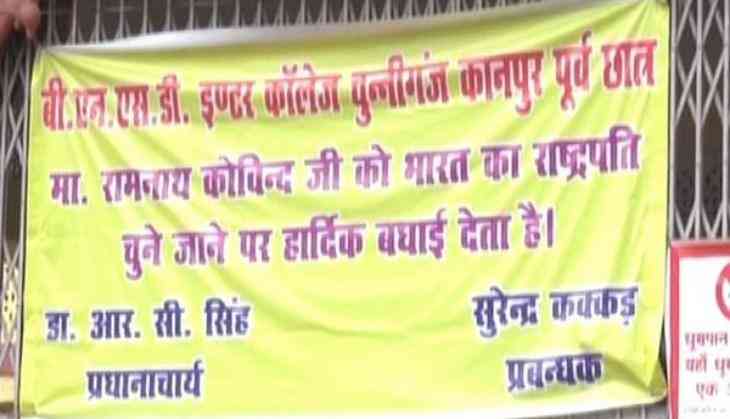 President Kovind's college hosts lunch to celebrate his success
President Ram Nath Kovind's school on Tuesday hosted a lunch to celebrate the success of its former student.
The BNSD (Bishambhar Nath Sanatan Dharam Inter College) College in Uttar Pradesh's Kanpur district hosted lunch for the school authorities including students, teachers and passersby to celebrate the oath taking ceremony of Kovind as 14th President at Central Hall of Parliament.
English professor Birendra Kumar Shukla told ANI, "We are very proud that the former student of our college Ram Nath Kovind has taken oath as the President of India. In this context, we have hosted lunch for the entire college."
Another professor said that the school authorities arranged LCD to watch the live telecast of oath ceremony of Ram Nath Kovind.
"We would like to thank Prime Minister Narendra Modi for electing Ram Nath Kovind as the Presidential candidate and also thanking the nation to support Kovind in his win," he said.
-ANI