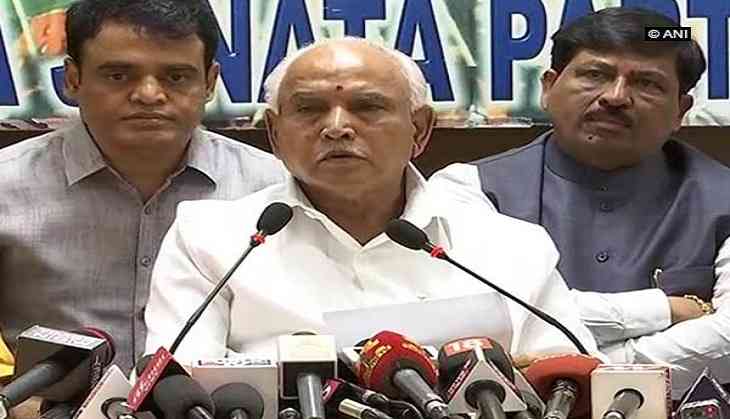 Former Karnataka chief minister and Bharatiya Janata Party (BJP) state President B.S. Yeddyurappa on Saturday charged incumbent Chief Minister Siddaramaiah and Power Minister D.K. Shivakumar of being involved in Rs 450 crore coal scam.
Yeddyurappa told ANI, "CM Siddaramaiah, who is the chairman of KPCL, paid the full amount of Rs 450 crore on behalf of some other company. Power Minister D.K. Shivkumar is equally responsible for this scam."
He called for a Central Bureau of Investigation (CBI) investigation in the matter, Yeddyurappa said, "This is a huge scam and it needs a thorough enquiry, and CBI is doing the same."
"Rs 450 Crore has been paid on behalf of the private company by the state govt. Karnataka CM should take moral responsibility for this scam because he misused tax payers amount and caused a huge loss of Rs 457 Crore," added Yeddyurappa.
-ANI