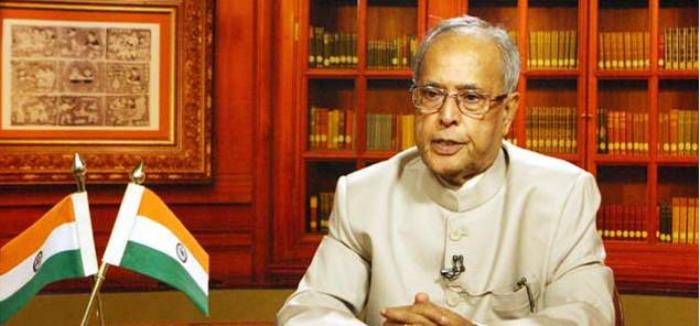 President Pranab Mukherjee sought some clarifications in the Gujarat Control of Terrorism and Organised Crime (GCTOC) Bill, 2015, and returned it to the home ministry on Thursday, reports The Indian Express.
The bill, originally passed by the Gujarat Assembly in 2003 under the then chief minister Narendra Modi, had been rejected twice before by Presidents APJ Abdul Kalam and President Pratibha Patil.
The GCTOC Bill 2015 retains the provisions that had led to it being rejected earlier. Only the name was changed from the original Gujarat Control of Organised Crime to the Gujarat Control of Terrorism and Organised Crime. The Gujarat assembly passed the bill on 31 March 2015.
The Home Ministry had cleared the GCTOC Bill in September 2015 and sent it to the President for his assent. The bill had been pending since then because some of its clauses conflicted with central laws.
Now that the President has returned the Bill to the Home Ministry, it will seek the required clarifications from the Gujarat government and return a reworked Bill for the President's approval.
The GCTOC Bill has been controversial for clauses such as admitting evidence gathered from intercepted phone calls and allowing a chargesheet to be filed 180 days from the date of arrest rather than the usual 90 days.
In July last year, the Ministry of Information and technology had sent the GCTOC Bill back to Gujarat over the clause that authorised the interception of phone calls and the admissibility of evidence gathered from the interceptions in court.
The Gujarat government rejected the IT Ministry's objections.
The same clause had, in 2004, led to the rejection of the bill by then President APJ Abdul Kalam. The assembly passed the bill again, and it was rejected by then President Pratibha Patil who wanted the the provision allowing confessions before a police officer as evidence in court removed.