Somi Das
| Updated on: 14 February 2017, 5:31 IST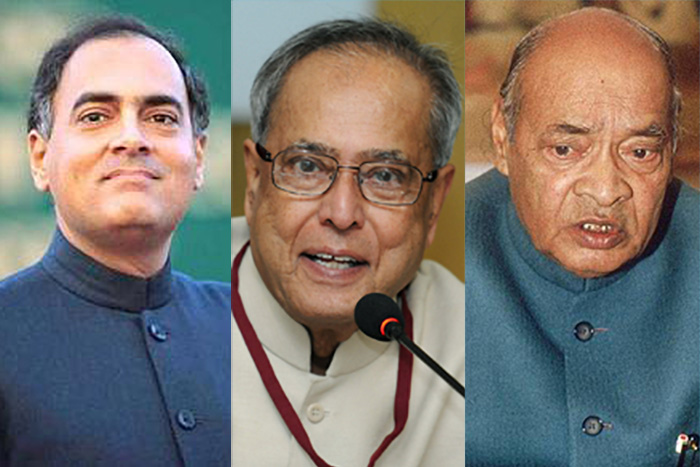 President Pranab Mukherjee's second edition of his three-part memoir The Turbulent Years is hardly a tell-all.
A man with experience of close to half-a-century would have far juicier information to share. But the President has admitted that some things will die with him. Mukherjee has revealed that only his personal journal will be witness to those forbidden facts.
The new book fails to satisfy our curiosity and it doesn't surprise us with new facts or shocking revelations. Mukherjee, having spent much of his career as a
Congress
minister, invariably speaks for the government - more defensive than critical.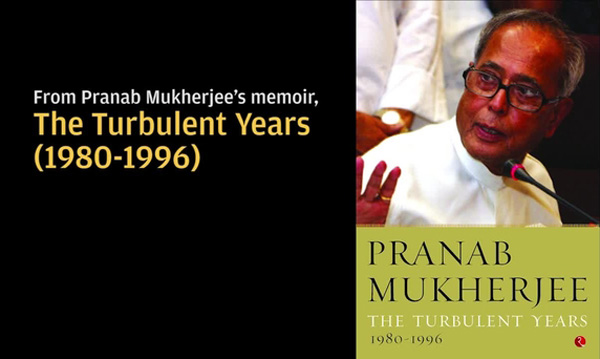 Indira: The reincarnation of Shakti
Mukherjee assesses all three Congress Prime Ministers the country saw between 1980- 1996 - Indira Gandhi, Rajiv Gandhi and PV Narasimha Rai.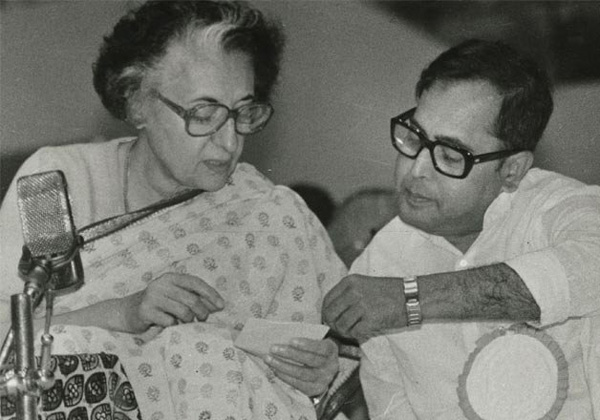 Being the Indira loyalist that he was, there is only reverence and almost deification of the former prime minister - calling her a "reincarnation of Shakti". He adds:
"She excelled above all Indian Prime Ministers to date, even her father Jawaharlal Nehru, who was a man of greater vision".
Rajiv Gandhi: The Prince who made some pardonable mistakes
A major chunk of the portions in the book that deal with Rajiv Gandhi are dedicated to his increasing alienation from Congress - and eventual expulsion for six years that was apparently never formalised.
Mukherjee bares his heart about being flabbergasted after he was dropped from Rajiv Gandhi's cabinet after the Congress registered a historic win in the aftermath of Indira Gandhi's assassination.
But there are no unkind words. Mukherjee, makes peace with Rajiv Gandhi's decisions saying, "he made some mistakes, so did I".
While he does delve into the nitty-gritties of his tussles, disenchantment and eventual reconciliation with Rajiv Gandhi, he pretty much glosses over the bad decisions made by the former prime minister.
Here's what Mukherjee has to say about the Rajiv Gandhi administration's complete failure to take to task the elements that unleashed the anti-Sikh riots in 1984. The riots resulted in the deaths of 2,000 members of the religious community in the National Capital:
"It is a fact that the administration was caught unprepared. The government was just not ready for an eventuality such as Mrs Gandhi's assassination and the riots that followed. Every mature government has mechanisms to deal with a crisis such as this. Unfortunately, overwhelming grief overtook the nation and miscreants took advantage of the situation, causing loss of life and suffering."
He dedicates just two lines to Rajiv Gandhi's "error of judgement".
"Rajiv's actions on the Shah Bano judgement and the Muslim Women (Protection of Rights on Divorce) Bill drew criticism and eroded his modern image. The opening of the Ram Janmabhoomi temple site on 1 February 1986 was perhaps another error of judgement. People felt these actions could have been avoided. The Bofors issue proved to be one of the causes of his undoing in the 1989 Lok Sabha elections, though no charge has been substantiated against Rajiv till date."
On the Bhopal Gas disaster, which killed and disabled several thousands, Mukherjee is largely silent.
All he tells us about that episode is how the then Prime Minister was contemplating nationalising Union Carbide after the incident. Mukherjee had advised against the move, claiming it would "discourage future investments into India".
'The inability to prevent the demolition of Babri Masjid was one of Narasimha Rao's biggest failures'
The kindness he shows Indira and Rajiv does not extend to PV Narsimha Rao. Mukherjee is very critical of the way Rao dealt with the Babri Masjid demolition - spearheaded by BJP-VHP leaders in 1992.
Mukherjee was not a part of the cabinet during the riot. Sample this excerpt:
"The inability to prevent the demolition of the Babri Masjid was one of PV's biggest failures. He should have entrusted the task of tough negotiations with other political parties to a more senior and seasoned politician familiar with politics in UP-like ND Tiwari.
Later, in a private meeting with PV, I did not mince words. I burst out, 'Was there no one who advised you of the dangers? Did you not understand the global repercussions of any damage to the Babri Masjid? At least now take concrete steps to quell communal tensions and assuage the feelings of Muslims through affirmative action."
There is also a marked difference in the way he talks about the Babri Masjid demolition and the anti-Sikh riots.
Here's a sample:
"The killing of innocents and rioting is unconscionable at any time. These riots deserve to be condemned in the strongest of terms. The fact that they broke out in the name of revenge for Indiraji's assassination made it a blot not just upon her name but also that of India."
But he chooses far harsher words to describe the impact of the Babri Masjid demolition:
"The demolition of the Babri Masjid was an act of absolute perfidy, which should make all Indians hang their heads in shame. It was the senseless, wanton destruction of a religious structure, purely to serve political ends. It deeply wounded the sentiments of the Muslim community in India and abroad. It destroyed India's image as a tolerant, pluralistic nation where all religions have coexisted in peace and harmony. In fact, the Foreign Minister of an important Islamic country later pointed out to me that such damage had not been inflicted on a mosque even in Jerusalem, which has seen religious conflicts for centuries."
Interestingly, the BJP has come out in support of Pranab Mukherjee saying, "his book reflects that injustice meted out to him by Rajiv Gandhi".
BJP leader Siddharth Nath Singh said, "What Mr Pranab Mukherjee has said is a matter of fact. Now, we must understand that Pranab Mukherjee, as a political master, has his own capability and merit and even the opposition have always recognised it. Therefore, injustice has been done to Mr Pranab Mukherjee and his pain is reflecting in his book."