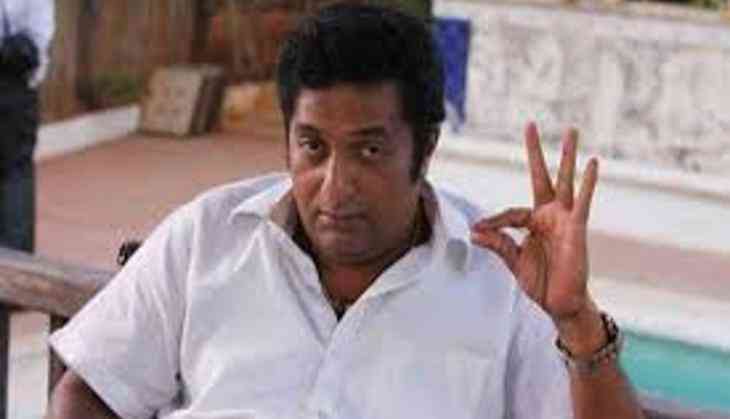 Expressing solidarity with the farmers of Tamil Nadu, Tamil actors Prakash Raj and Vishal on Friday urged the Centre to declare a drought relief package and loan waiver for peasants from the southern state.
Joining the farmers' protest at the Jantar Mantar here, Prakash Raj said: 'I am here to tell the farmers they are not alone. They have been fasting for the last seven days and I believe that the grievances of the farmers would be addressed at the earliest with our support.'
The 'Dabangg 2' actor further urged the government to come up with a permanent solution so that the farmers do not have to face the same problems again.
'This time we also want to represent a solution with a vision from the government, not just waving off their loans. They need to understand the issue because every year this is coming up,' he told ANI.
Resonating similar views, Vishal demanded that farmers' loans should be waived off while stating that heavy interest on loans is compelling the farming community to take adverse steps.
'It's an alarming situation for the farmers and the agriculture industry. We request the concerned ministry to come forward and waive off the loans of the farmers. They want to get back to work but the heavy interest on loans is killing them,' he said.
The farmers from Tamil Nadu have been protesting at the Jantar Mantar, wearing green dhotis and carrying skulls of allegedly other farmers who have committed suicide in one of the worst droughts in the state.
-ANI