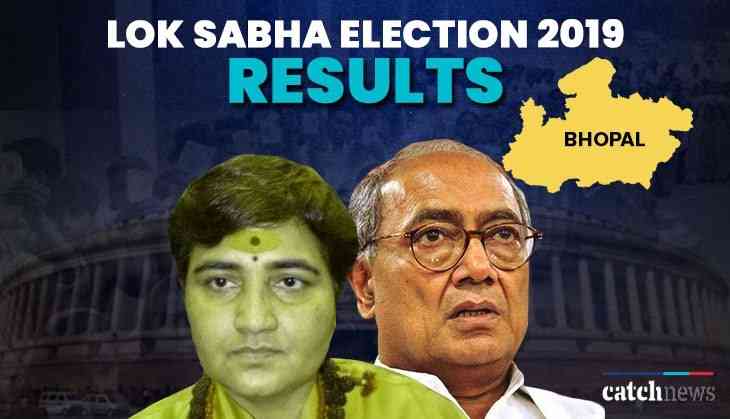 Bharatiya Janata Party candidate Sadhvi Pragya Thakur is leading from Madhya Pradesh's Bhopal with over 86,000 votes as votes were counted on Thursday in the Lok Sabha elections. Congress' Digvijaya Singh is crawling behind BJP's newly recruit Pragya Thakur.
Confident of her victory, Pragya Thakur today said,"Nischit meri vijay hogi, meri vijay mein dharm ki vijay hogi, adharm ka naash hoga. Mein Bhopal ki janta ka aabhaar deti hun.(I will definitely win. My win is the victory of dharma, destruction of adharma", and thanked the people of Bhopal.)"
Pragya Thakur is a key accused in the 2008 Malegaon blast case. She is out on bail but hasn't been discharged by the special NIA court in the case. Thakur is also an accused in the murder case of RSS functionary Sunil Joshi.
BJP has a strong hold in Bhopal as Congress has not tasted victory in Bhopal since 1989. Thakur was called the face of "saffron terror" by the Congress. She has received active support from BJP leaders including Uma Bharti.
Bhopal voted on May 12 in the sixth phase of 2019 general elections.
Also read: Lok Sabha Election Results 2019: PM Modi leads from Varanasi with big margin; Ajay Rai and Shalini Yadav behind