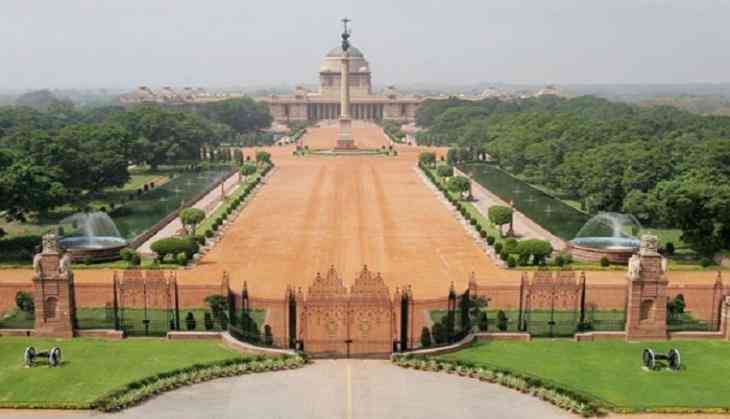 The politics over the forthcoming Presidential election on Wednesday intensified as the Opposition's sub-committee leaders held their first meeting at the Parliament House.
The meeting comes at the backdrop of the ruling National Democratic Alliance's (NDA's) hectic parleys with the Opposition parties to find a consensus candidate to give country its next President.
Briefing the media after the meeting, senior Congress leader Ghulam Nabi Azad said that no names for the post of President were discussed but the process has begun.
"No names were discussed today but the process has just begun. Sub-committee meeting will again take place where we will discuss in detail," Azad told media.
Congress president Sonia Gandhi constituted a sub-group of the Opposition parties for the Presidential election to create troubled waters for the ruling National Democratic Alliance (NDA) for the country's coveted post.
Congress leaders Ghulam Nabi Azad and Mallikarjun Kharge, JD(U) leader Sharad Yadav, Rashtriya Janata Dal (RJD) leader Lalu Prasad Yadav, CPI(M) leader Sitaram Yechury, TMC leader Derek O'Brien, Samajwadi Party's Ram Gopal Yadav, BSP's Satish Chandra Mishra, DMK leader R.S. Bharathi and NCP's Praful Patel are part of the sub-group.
The election for the next president of India is to be held on July 17 as President Pranab Mukherjee will demit the office on July 25. The Election Commission of India ( ECI) has issued the notification in this regard and the process of the nomination has started that will continue till June 28.
Meanwhile, the ruling Bharatiya Janata Party (BJP) has also become active for the President's election. BJP President Amit Shah has constituted a three-member-panel- Finance Minister Arun Jaitley, Home Minister Rajnath Singh and Union minister M. Venkaiah Naidu- to talk with the Opposition parties to finalise a consensus candidate for country's next President.
Earlier today, Naidu and Rajnath briefed Prime Minister Modi about the conversation which they had with all the parties over the President election.
According to the sources, the ruling NDA may declare its Presidential candidate on June 23 as Prime Minister Modi will be leaving for the U.S. tour on June 25.
-ANI