BJP's ally minister OP Rajbhar is again in news with a controversial statement as in a public rally he questioned that why only common people get killed in riots and politicians?
Rajbhar, who was rallying in Aligarh, has said that "Neta kyun nahi marte (why don't the politicians die in riots)" and demanded that all those who disturb the balance between the Hindu-Muslim equation should be burn alive, even if its a leader of any party.
Raising the orchestrated riots, Rajbhar asked "Did any big politician die in Hindu-Muslim riots? Why don't politicians die? Set fire to politicians who try to make you fight on the basis on religion; then they will understand and stop 'burning' others."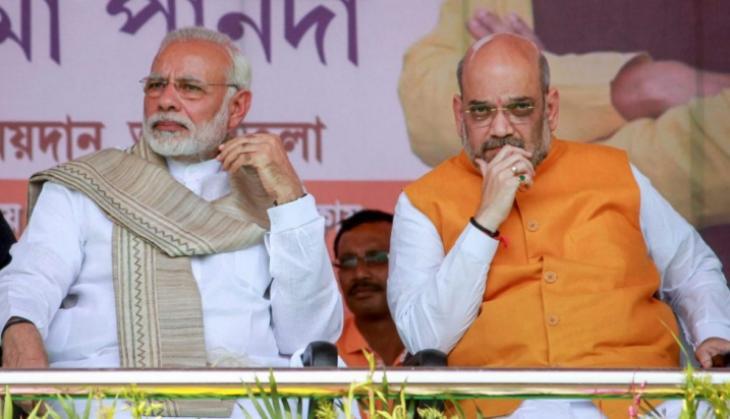 PM Narendra Modi and Amit Shah
While targeting the BJP over the name changing spree and threatening to leave the alliance, OP Rajbhar has said that "BJP changed the names of Mughalsarai and Faizabad. They say they were named after the Mughals. They have a national spokesperson Shahnawaz Hussain, union minister Mukhtar Abbas Naqvi, Uttar Pradesh minister Mohsin Raza - three Muslim faces of the BJP. They should change their names first."
Although, Suheldev Bharatiya Samaj Party (SBSP) leader OP Rajbhar has given a final deadline to the BJP led NDA government to decide over the future course of the alliance and that after SP-BSP alliance, it would be interesting to see how the rebels in Uttar Pradesh play out and whether they would join the esteemed tie-up of Akhilesh Yadav and Mayawati and how much RLD's Ajit Singh agrees with the deal.
Also read: Gujarat government implements newly passed 10% Reservation Quota Bill, will postpone Civil Services exam