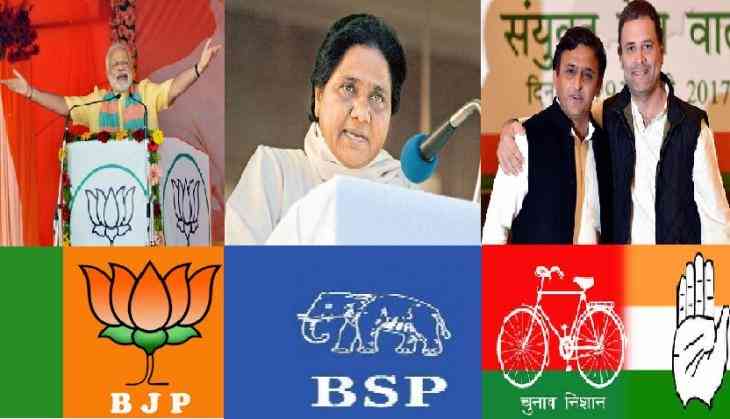 Will Uttar Pradesh, which has witnessed long phases of instability and fractured mandate, be lucky this time as in the past two Assembly elections to have a clear cut winner?
The biggest state in the country with over 22 crore population has seen it all--from long spells of President's rule, fractured mandate, mass defections, mid-term elections and withdrawal of support in not so distant past.
Till Mayawati romped home riding on her social engineering formula in 2007 with her BSP getting a clear mandate, the state has experienced frequent bouts of political instability.
The state was placed under President's rule 10 times, the last time being in 2002.
Uttar Pradesh is also witness to strange bedfellows in the
BJP
and the BSP coming together in even stranger coalition of rotating chief ministership for six-month period, which proved to be a flop in the late 90s.
Of the 16 assemblies elected since 1952, a single party got majority and completed full five-year term only seven times. On nine occasions, the state got governments, which lasted for a period as less as four months.
The instability has also led to mid-term elections for seeking fresh mandate as many as seven times, the last being in 1998.
Considered a favourite hunting ground for the
Congress
in the initial years after Independence with stalwarts from the state leading national and state politics for long years, UP became the first state in the country to get a non-Congress government.
Way back in 1967, Charan Singh and his socialist colleagues had left the Congress to form the Bharatiya Kranti Dal and formed the government. .
-PTI