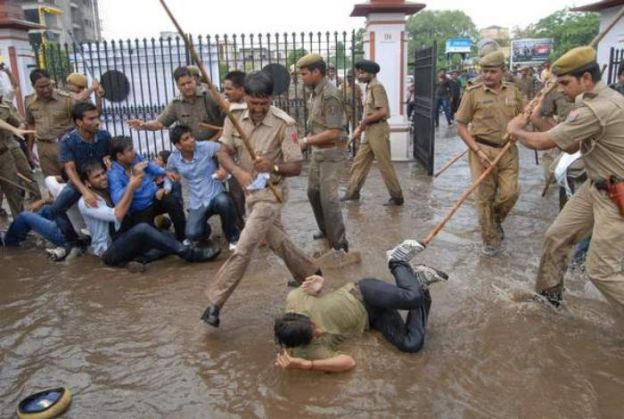 Delhi Police personnel on 10 August lathicharged members of a 'tractor march', which was being led by former Aam Aadmi Party leader Yogendra Yadav.
What was the protest about?
It was against the Centre's proposed amendments to the Land Acquisition Bill in the heart of Delhi on 9 August night.
The protesters had been part of a 'tractor march', organised by the newly formed Swaraj Abhiyan, against the contentious land acquisition bill, which began in Punjab on 2 August. Police had prevented the tractors from proceeding into the city at the Kapsahera border, after which the protesters had marched towards Jantar Mantar.
The protesters had wanted to hold a demonstration at Jantar Mantar on 10 August morning and they had also expressed their intention of installing a symbol of protest outside the Prime Minister Narendra Modi's residence, which they want to call a farmer's memorial.
What are the protesters claiming?
The protesters claim that they had sent an intimation to Delhi Police about the march, and that they had been lathicharged on reaching Jantar Mantar.
Seven people were injured and taken to the Ram Manohar Lohia Hospital for medical treatment.