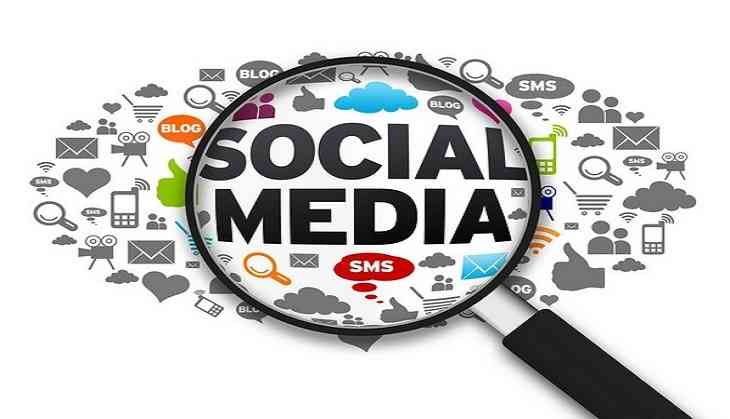 Police not only have to fight crime in the real world but now have the job of quelling rumours in the virtual space to prevent or tackle violence.
Police units across states and union territories have put in place various mechanisms to curb rumour mongering through messaging platforms.
Sample this: Haryana was witness to incidents of large-scale violence during the Jat agitation in 2016 and during 2017 when Dera Sacha Sauda chief Gurmeet Ram Rahim Singh was jailed in a rape case.
During both these instances, the authorities not only had to ensure that the incidents of violence were controlled, but also had to monitor the social media for any rumours being spread by anti-social elements.
Recently the Facebook and Twitter accounts of the Punjab Police went live along with the Twitter account of the director general of police and the state police's You Tube page.
The objective is to counter misinformation campaign and false propaganda unleashed by radicals or gangsters and other anti-social elements to influence people, especially youth.
Punjab DGP Suresh Arora said the police would use the three social media platforms (Facebook, Twitter and YouTube) to come closer to the people.
In neighbouring Haryana, the state police had earlier set up the centre for digital investigation and training in Gurgaon, in a bid to enhance cyber policing and monitor social media content.
The Digital Investigation Training and Analysis Centre (DITAC), which has been set up in the satellite city, comprises a Cyber Forensic Lab equipped with high-end tools.
The centre also keeps a tab on sensitive and provocative content on social media besides imparting short-term and long-term training to selected police officials. Officials said those spreading rumours, posting fake news, hatred or any kind of false information etc, which can endanger peace or pose threat to public order, can be booked under relevant provisions of the Indian Penal Code.
Last year, western Rajasthan and some parts of the national capital witnessed incidents of womens' hair being cut mysteriously.
Social media was flooded with rumours that these were the handiwork of some "evil people" who enter houses at night and cut hair of women after which the victim dies.
Such cases were reported from Jodhpur, Jalore, Pali, Jaisalmer, Barmer, Bikaner in Rajasthan and from outer and southwest areas of Delhi.
We countered the rumours though social media. It was countered with factual report in every single WhatsApp group where we were associated. Special messages were circulated among public groups and also on our official Facebook page, Dr Ravi, who was the then SP of Jodhpur, said.
ADG Law and Order NRK Reddy, Rajasthan also said that when such messages started circulating, police proactively countered them on the social media platforms.
We have small units at every district comprising two-three policemen whose job is to only find out and collect information about what is going on in social media in the district. It is a kind of intelligence gathering which has proved helpful, he told PTI.
The unit works under the supervision of the SP and they have their own methods and equipments to collect information.
The officer informed that SHOs and circle officers have been asked to hold dialogues with public in their areas on a regular basis under 'Sahbhagita programme' which is also being used to create awareness against the misuse of social media.
In situation of tension, mobile internet is banned so that rumours are not spread.
Misinformation through the social media also led to mob attacks in Andhra Pradesh with at least 30 incidents reported in different districts of the state last month with the police arresting more than 100 persons.
It began somewhere early last month in Kurnool in the state. Three minors, who were class X dropouts, downloaded a horrific video from the Internet and circulated it via a social media platform with a message that some dacoit gangs were roaming around villages, often kidnapping children. The chain of messages thus began and also led to the killing of three innocent persons.
"We have conducted awareness campaigns in villages after these incidents and also carried out this on social media platforms," Additional Director General of Police (Law and Order) Harish Kumar Gupta told PTI.
Hyderabad Police Commissioner Anjani Kumar said: "We have a 'social media monitoring cell' which is working 24 7 and keeps a watch on any such fake messages/ rumours spread on social media."
Delhi Police's Intelligence unit keeps an eye on social media and preventive steps are taken in such cases, said Dependra Pathak, chief spokesperson, Delhi Police.
"We counter it with a strategy. If the need arises, we post on social media with facts, " he added.
The Uttar Pradesh Police, which is quite active on social media, however does not have a dedicated wing to handle such cases.
"Whenever any such incident comes to light, it is referred to the appropriate wing like the ATS, STF, local intelligence unit, etc., on a case to case basis," an official said.
(PTI)