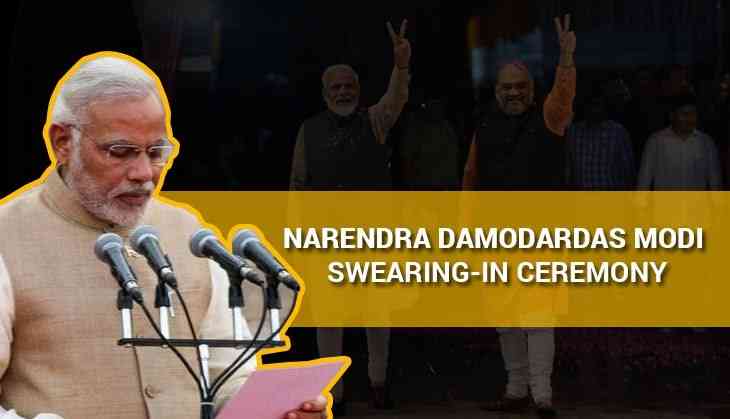 Narendra Modi is once again going to be the next PM of India, and like always the PM will have to take the oath of secrecy. So let's know how Narendra Modi will take the oath and how it will apply.
Narendra Modi while taking an oath will start saying, taking oblige of god. Narendra Modi will said, "Mein Amuk Ishwar Ki Sapath Leta Hun Ki Vidhi Dwara Sthapit Bharat Ke Samvidhan Ke Prati Sachchi Shraddha Aur Nisthta Rakhunga". (I, (name), do swear in the name of God (or, solemnly affirm) that I will bear true faith and allegiance to the Constitution of India as by law established, that I will uphold the sovereignty and integrity of India).
With this, the total oath counts in just around 150 words. This oath will be presented under the president of India, Ram Nath Kovind. The first draft of the oath was designed according to Indian constitution before the first general elections.
After that Prime Minister of India signs Constitutional circular and then it submits to the president of India. This document takes for security in the future also. However, this will be the second time when Narendra Modi will be taking oath as PM. He is also the first PM who was born after independence.
Also Read - Narendra Modi is the only prime minister of India, who holds this amazing record