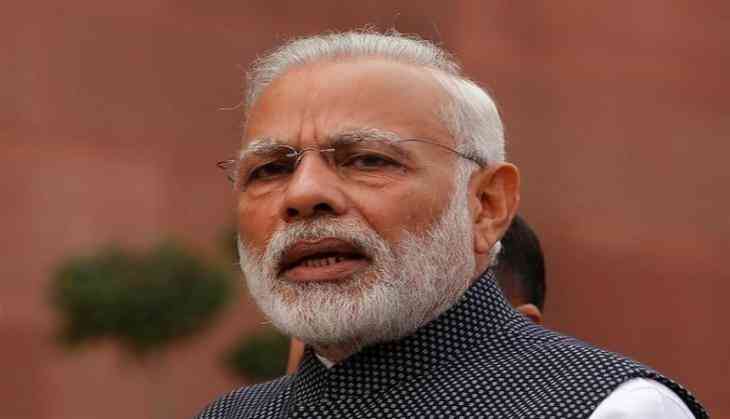 Prime Minister Narendra Modi inaugurated the World Food India 2017 event on Friday, at Vigyan Bhavan, here.
The three day-long event, organised by the Ministry of Food Processing Industries, is set to host a congregation of global investors and business leaders of major food companies from November 3 to 5 in New Delhi.
Speaking at the event, the Minister of Food Processing Industries, Harsimrat Kaur Badal, called this event 'historic'.
"Today is a historic day. 7,000 stakeholders from almost 60 countries have come under one roof," Badal said.
"Over 11 billion dollars worth of Memoranda of Understanding (MoUs) are to be signed over the next three days," she added.
Badal further said that under Prime Minister Modi's guidance, India has geared up for a revolution in the food processing sector and it was clear that the global companies were eagerly looking towards India for collaboration.
"As one of the fastest growing economies in the world, and having a 1.3 billion population base, a 600 billion dollar retail sector is said to treble to 1.3 trillion by 2020 and 70 per cent of this sector in food retail. India is the third largest economy in terms of purchasing power and our demand for food is said to double over the next five years," Badal said.
She also said that as the world moves towards 2050, the global population is set to increase by 25 per cent and demand for food by 50 per cent, adding that "we need to wage a war against food waste to ensure adequate food for all."
After the inauguration, the prime minister will visit the Food Street at India Gate Lawns opposite the national stadium.
This is the first time that India is hosting such an event for the food processing sector.
The event will witness specially-curated experiential platform by chef Sanjeev Kapoor, who will showcase Indian and foreign cuisines using Indian ingredients, flavours and fragrances
During the mega event, India will host over 2,000 participants, over 200 companies from 30 countries.
Besides representatives of 28 states, 18 ministerial and business delegations, nearly 50 global CEOs along with CEOs of all leading domestic food processing companies will also participate at the event.
Germany, Japan and Denmark are partner countries to World Food India, while Italy and the Netherlands are the focus countries.
-ANI