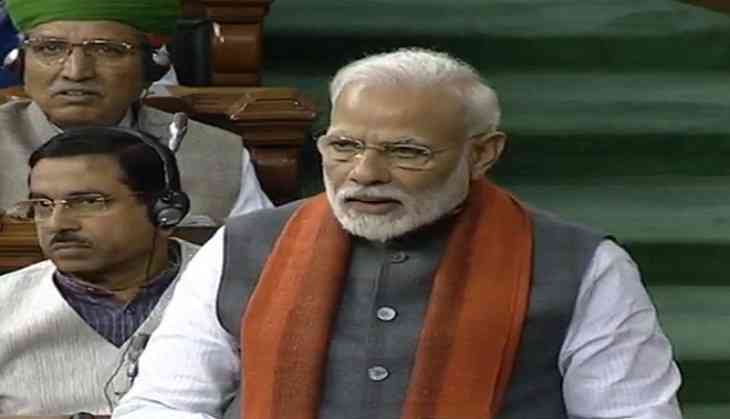 Prime Minister Narendra Modi on Wednesday announced to set up a temple trust that will be responsible to build the Shri Ram temple at Ayodhya in Uttar Pradesh.
The trust will be called as the Shri Ram Janmabhoomi Tirth Kshetra. The function of the trust is related to building a grand temple at Lord Ram's birthplace and other related matters, PM Modi told the Lok Sabha.
This decision comes just four days ahead of the three-month deadline fixed by the Supreme Court to set up the trust ends.
PM Modi in Lok Sabha said: "We have readied a scheme for the development of Ram Temple in Ayodhya."
After the verdict on the Ram Janmabhoomi issue came out, the people of India displayed remarkable faith in democratic processes and procedures. I salute the 130 crore people of India: PM @narendramodi

— PMO India (@PMOIndia) February 5, 2020
The Centre has also decided to transfer the 67.703 acres of land to the trust to build the grand temple.
After this announcement made by the Prime Minister, chants of, "Jai Shri Ram," were heard from the treasury benches.
The decision has been welcomed by the Shiv Sena, a former BJP ally. On the other hand, Congress has questioned the timing of the announcement and linked the decision with the upcoming assembly elections in Delhi.
The central government was supposed to make the announcement before February 9 and inform Parliament.
Earlier on November 9, 2019, the Supreme Court of India cleared the way for a temple to be built at the disputed plot of land in Ayodhya.
Also Read: Maharashtra CM Uddhav Thackeray: I will definitely go to Delhi when I need to