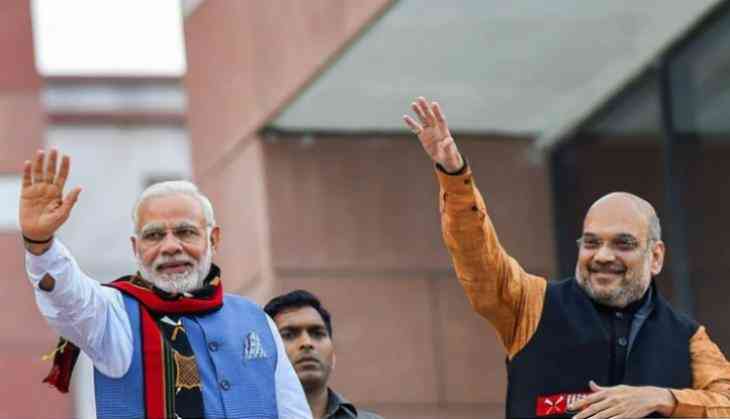 PM Narendra Modi and Amit Shah
Taking Twitter users by storm, PM Narendra Modi, BJP president Amit Shah and Union Minister Piyush Goyal have changed their account names to 'Chowkidar'.
Overhauling the poll campaign and amplifying '#MainBhiChowkidar' tag on Twitter which trended worldwide yesterday, the BJP has jumped into the battleground with all its ammunition at disposal and the social media engineering hitting at the right sport.
After the social media gimmick by the BJP's top brass, teh entire leadership seems to have followed teh suit by changing their account names to 'Chowkidar'.
Some of the names inculde, Meenakshi Lekhi, Sambit Patra, Amit Malviya, Tajinder Bagga amog others. Just ahead of the Lok Sabha Election of 2019, BJP is playing the cards with its social media handles.
Bharatiya Janata Party amplifies 'Main Bhi Chowkidar' campaign ahead of Lok Sabha elections. pic.twitter.com/wTfadsarkE

— ANI (@ANI) March 17, 2019
PM Narendra Modi had announed earlier on Twitter, "Your Chowkidar is standing firm & serving the nation. But, I am not alone. Everyone who is fighting corruption, dirt, social evils is a Chowkidar. Everyone working hard for the progress of India is a Chowkidar. Today, every Indian is saying-#MainBhiChowkidar"
Also read: Priyanka Gandhi to kick start 'Boat' campaign in UP, PM Modi's Varanasi is last stop