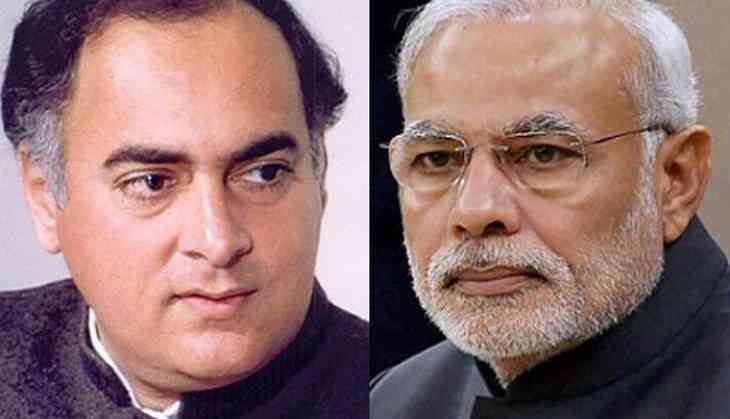 Since the day PM Narendra Modi has made his entry in Centre politics, the records are being made and getting breaks. BJP who got the majority seats in 2014 General elections has once again made a clear win in 2019 elections. This win is so historic that it has also made Rajiv Gandhi's historic win 1984 a totally loosing side.
Rajiv Gandhi's historic in 1984 general elections has been a record breaker in the Independent India election history. The initial results are showing that BJP has touched the magical numbers on their stand. This time BJP could even win around 300 seats and with this, the BJP will also break the record of 2014 general election win with 282 seats.
Not only this, but BJP is also leading when it comes to votes share and this is the figure that no political party has touched this figure in general elections. According to early estimates, BJP has got around 50 per cent vote share in 2019 General elections 2019.
Earlier the record of most vote sharing was in the name of Rajiv Gandhi and it was because of the sentiment votes that Rajiv Gandhi got after the death of Indira Gandhi. At that time, Congress got around 48.10 per cent vote sharing and got more than 400 seats.
Also Read - Prakash Raj accepts his defeat in Lok Sabha Election Results 2019, tweets 'A solid slap on my face'