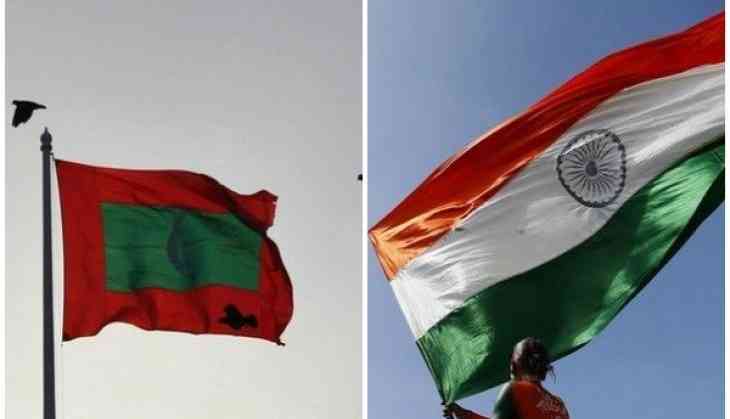 Prime Minister Narendra Modi has accepted the invite of Maldives President elect Ibrahim Mohamed Solih's for the swearing-in ceremony to be held on November 17.
Spokesperson of Ministry of External Affairs, Raveesh Kumar, in a press conference said here in Delhi that PM Modi will be attending the ceremony and he has accepted the invite by the President elect of Maldives.
Maldives has been reeling under constitutional crisis since its former President Abdulla Yameen jailed the Opposition leader, the Supreme Court judges and others, while he declared a state of Emergency for the country.
Raveesh Kumar further added that "We are looking at the details of the exemption (from US sanctions on Iran) given to India, we appreciate that USA has shown understanding towards our position."
As the sanctions of the US are now imposed on Iran, India and some other countries were earlier given free hand to purchase oil from Iran.
The Ministry of External Affairs, in the press release added that, "If any process is consistent with our policy on Afghanistan then we will be part of it. We have made it clear already that our participation is at a non-official level. Don't know how ppl concluding there will be talks with the Taliban, its a meeting on Afghanistan in Moscow."
Maldives went into a deep crisis after the sate of emergency was imposed. Many Opposition leaders were sent on exile and Yameen was declared an undisputed leader. But, later on, he decided to revoke the Emergency and called in for election, where he lost to the newly President elect Ibrahim Solih.
Also read: Former finance minister P Chidambaram says, 'Demonetization was an ill-conceived move' on
PM Narendra Modi has accepted Maldives President Elect Ibrahim Mohamed Solih's invitation to attend the swearing-in ceremony on November 17: Raveesh Kumar, MEA pic.twitter.com/Z2kauGbJdW

— ANI (@ANI) November 9, 2018
We are looking at the details of the exemption(from US sanctions on Iran) given to India, we appreciate that USA has shown understanding towards our position: Raveesh Kumar, MEA pic.twitter.com/iL6XHOIh9C

— ANI (@ANI) November 9, 2018