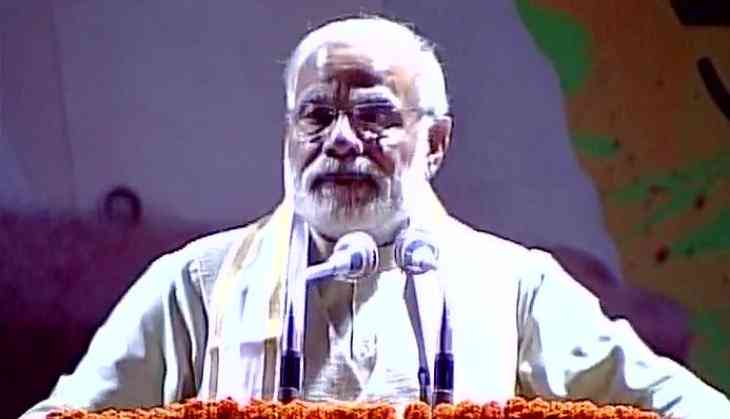 In a bid to give a push to his Digital India initiative, Prime Minister Narendra Modi will address the world's largest hackathon on 1 April, 2017.
The Prime Minister will address 10,000 innovators in 26 different locations via video conferencing.
The Prime Minister has selected the Ahmedabad center for two-way video conferencing with participants.
The program focusses on solving problems of social importance.
According to reports, 29 ministries and government departments have identified 598 problems, the initial response for which came from over 7,500 teams of approximately 42,000 students.
At the 'Grand Finale', nearly 500 youngsters will work non-stop for 36 hours to develop products that can be used for the nation.
The event will be a computer programming competition in which the youngsters from 13 various states of India including Gujarat, Haryana, Uttarakhand, Uttar Pradesh, Kerala, Madhya Pradesh, Tamil Nadu, Maharashtra, Andhra Pradesh, Delhi, Karnataka, Jharkhand, Punjab, Telangana, Rajasthan will be participating.
The winners will be awarded by Indian Space Research Organisation (ISRO) and will also form the Community of Innovative Minds.
The top three teams with the best solutions will be awarded Rs. 1 lakh, Rs. 75,000 and Rs. 50,000.
-ANI