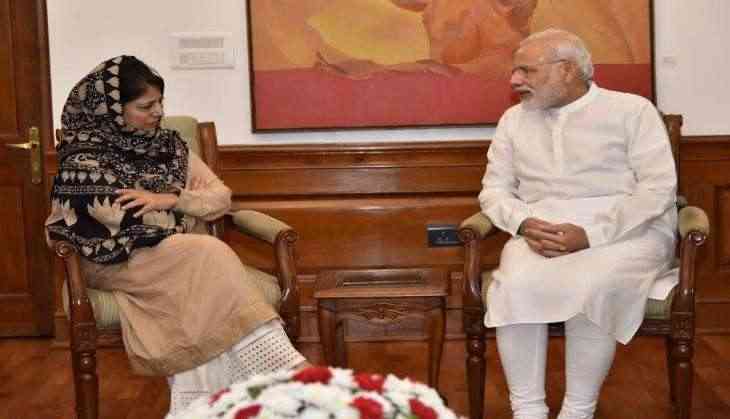 PM Modi speaks to Mehbooba Mufti on flood situation
Prime Minister Narendra Modi today spoke to Jammu and Kashmir Chief Minister Mehbooba Mufti and offered all possible support in dealing with the flood situation in the valley.
'Spoke to J&K CM @MehboobaMufti on the flood situation in the state. Offered all possible support from Centre in dealing with the situation,' he tweeted.
Modi reached out to Mehbooba at a time when the Kashmir valley is facing a flood threat, with Jhelum being in space.
Kashmir had witnessed unprecedented floods in 2014 when most of the residential areas, including in Srinagar, were inundated by waters up to the level of several feet.
-PTI