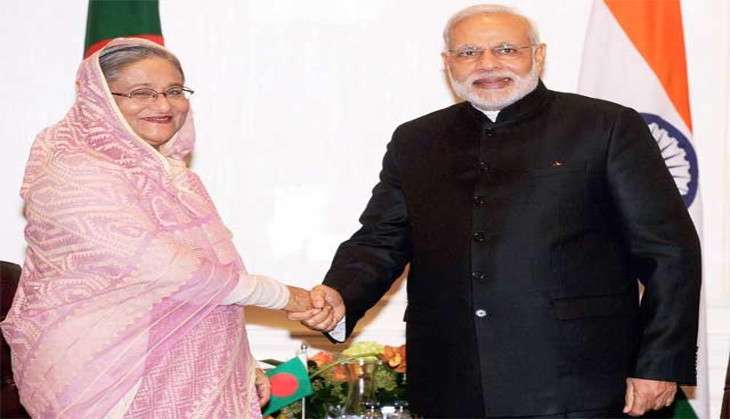 On 21 July, Prime Minister Narendra Modi and Bangladesh Prime Minister Sheikh Hasina jointly inaugurated the Petrapole Integrated Check Post through video-conferencing.
In what can be termed as a major move to boost India-Bangladesh ties, PM Modi affirmed that India was willing to provide every possible support to Bangladesh in its fight against terrorism.
"India stands with Bangladesh in its fight against terrorism and will extend all possible help in this matter," PM Modi said.
He added, "Petrapole ICP will serve to foster better economic integration & connectivity between India & Bangladesh." The Prime Minister also condemned Dhaka terror attacks that claimed lives of at 22 people.
The Petrapole ICP aims to provide better facilities for effective and efficient discharge of functions such as security, immigration, customs, quarantine, etc. while also providing support facilities for smooth cross-border movement of persons, goods and transport.
Petrapole ICP will be the second ICP on the India-Bangladesh border after the Agartala ICP at the Agartala (India)-Akhaura (Bangladesh) land border.