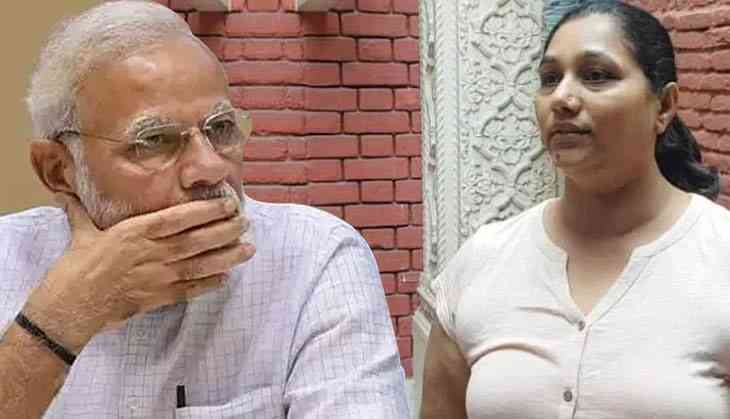 A shocking case has come to light from Delhi where snatchers have targetted Prime Minister Narendra Modi's niece Damyanti Ben Modi.
The incident came to light on Saturday when Damayanti Ben filed a case of snatching with a police station in New Delhi's Civil Lines area.
She alleged that two bike-borne miscreants snatched her purse, in which she has Rs 56,000 cash, mobile phone and some important documents. The incident took place outside the gates of Gujarati Samaj Bhavan in Civil Lines.
Reportedly, Damayanti is the daughter of PM Modi's brother who returned to Delhi from Amritsar on Saturday morning. Damayanti had booked a room at Gujarati Samah Bhavan in the Civil Lines area. When she reached her location then she was looted by miscreants who snatched her purse and fled away immediately.
In a complaint, Damayanti Ben Modi alleged that she has a flight this evening, but all of her documents have been stolen now.
Delhi Police are investigating the matter. Notably, this crime scene happened just a few kilometers away from Delhi Chief Minister Arvind Kejriwal's residence.
Also Read: PM Modi, Xi Jinping inspect artefacts, handloom on day 2 of Mamallapuram Summit