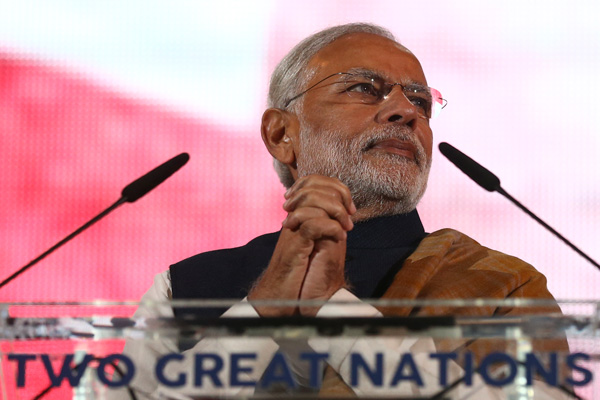 Seeking to boost entrepreneurship at the grassroots level, Prime Minister Narendra Modi on Sunday said the action plan for 'Start up India, Stand up India' will be unveiled on 16 January.
PM Modi said the programme will focus on ensuring benefits reach the youth from the lowest strata of the society.
"Can India be a 'Start up Capital'? Can the youth in the States have the opportunities in the form of start ups, with innovations, whether it be manufacturing, service sector or agriculture? In everything, there should be freshness, new ways, new thinking. The world cannot move ahead without innovation," he said in his monthly 'Mann ki Baat' radio programme.
He said the 'Start up India, Stand up India' campaign has brought in new opportunities for the youth.
"On January 16, the government of India will unveil the full Action Plan of Start up India, Stand up India... A structure will be presented before you. This programme will be connected to the country's IITs, IIMs, central universities and NITs. Wherever there are youth, they will be linked through 'live connectivity," the Prime Minister said.
The programme is aimed at promoting bank financing for start up ventures and offer incentives to boost entrepreneurship and job creation.
-- PTI