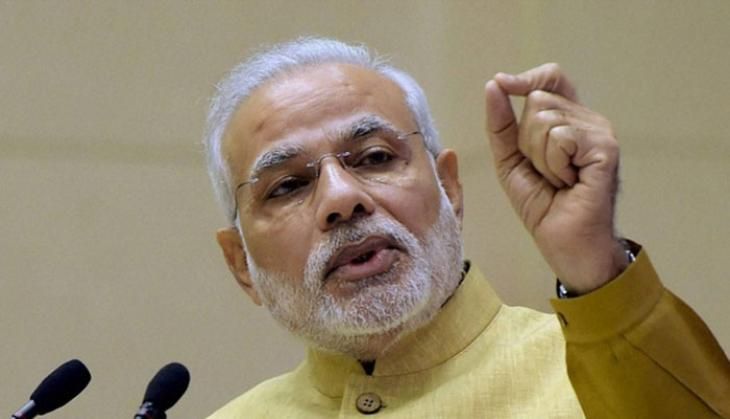 Intervention by Prime Minister Narendra Modi has given impetus to two crucial government projects that were stuck in an administrative logjam.
According to an Economic Times report, the two projects in question are Sagarmala and the National Fibre Optic Network project.
Sagarmala, the waterways upgrade plan, is aimed at making water transport a major option for businesses.
PM Modi conducts monthly secretary level meetings to review the progress of the projects.
The daily quoted an official as saying that PM Modi's intervention helped speed things up. Transport minister Nitin Gadkari has also been holding a number of meetings with state governments for the project. The Economic Times reported that previous differences between the shipping and railways ministries had led to the logjam for the Sagarmala project.
"His (the PM's) intervention made a huge impression. There are ways he points out things. He applauds efforts but wants answers. He keeps telling us, 'Don't work in silos. The government has been elected to deliver. It has to'," a senior bureaucrat familiar with these developments told theEconomic Times.
On the other hand, the National Fibre Optic Network is aimed at making internet available to all Indian villages. Speaking about the fibre optics project, a senior official told the daily, "PM wants the targets to be reached soon". The official said that while PM Modi had applauded the ministry's progress in the fibre-laying efforts, he was concerned about connecting villages.
"We have not revised the target as we are confident that after September, once the electronics are in place, the target can be achieved," the daily quoted the official as saying.
Telecom officials also told the daily that they are working on an expanded strategy of mixing underground cabling with overhead connections and digital hot spots.
"There is constant monitoring not just by the PMO, but by the concerned minister, inter-ministerial groups and Niti Aayog. So there is no escaping giving account of what remains and what has happened," a senior bureaucrat told daily.