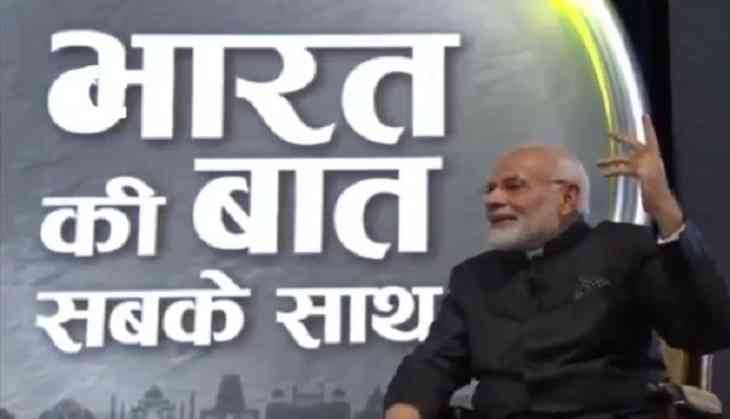 The whole nation is outraged by the incident that had happened in Kathua with an 8-year-old girl. However, there are numerous of rape cases that have made the country to show their anger.
Prime Minister of India Narendra Modi, who is currently on UK trip. PM Modi, during the 'Bharat Ki Baat, Sabke Saath' programme at the iconic Central Hall Westminister in downtown London, said that rape should not be politicized by anyone. He also said that we always ask our daughters that what they are doing but never asked sons that where they are going. He said it is necessary that we should ask our sons as well.
He said this statement on the rape cases. He further added that those people who committed such kind of brutal crimes against girls are also someone's son.
PM Modi urged to people that don't politicize the rape incident. As he never counting the number of rape in this or that government. Rape is rape, which is extremely sad for everyone. Modi also said that rape of a daughter is a shame for the country too.
However, when Modi arrived in London, he had faced the hundreds of protestors who were displaying a photograph of an eight-year-old girl from the nomadic Muslim community in Kathua, Jammu and Kashmir.
PM Narendra Modi had also spoken about the rape case of an 8-year-old girl last week. He said that justice will be done and no criminal would be saved from getting the punishment.
Because of rape cases in Kathua and Unnao, Modi government have been criticized by the oppositions. As Congress President Rahul Gandhi persistently attacking Modi government.
Watch Video: