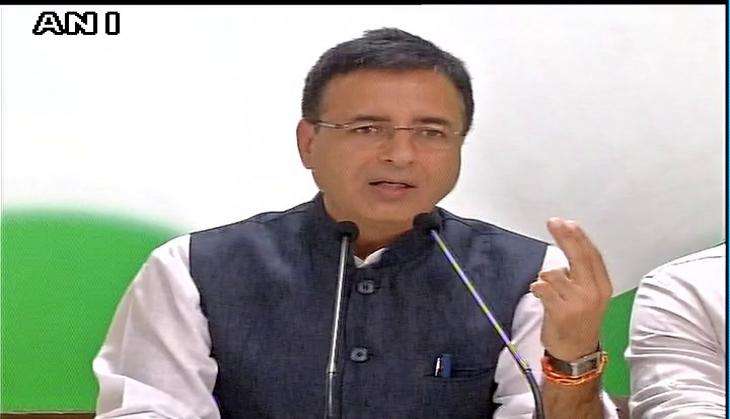 The Congress on 24 November said Prime Minister Narendra Modi is not able to gather courage to face Parliament on the demonetisation issue.
"The Prime Minister is not able to gather that much of courage to face the Parliament and answer the question. Why is he running away from the battle ground? He uses to compare himself to the most powerful person," said Congress spokesperson Randeep Surjewala.
He further said it raises a question over his responsibility towards the people.
On Wednesday, the Congress Party on took out a protest march over the demonetisation move and alleged that the nation is suffering courtesy Prime Minister Modi's declaration of an economic emergency.
Holding placards, scores of Congress workers and supporters gathered here to vent their ire against the government's move and raised slogans such as "Modi mitra kushal, janata behaal" and "Abki baar janata ki mehnat ki kamai par vaar".
Delhi Pradesh Congress Committee (DPCC) chief Ajay Maken, who led the protest march towards Prime Minister Narendra Modi 's official 7, Lok Kalyan Marg, told the media that Prime Minister Modi is least bothered about the poor and lower income groups.
The Winter Session of Parliament has not been able to transact any substantial business for the last five days due to opposition uproar over the demonetisation of Rs. 500 and Rs. 1000 currency notes.
--ANI