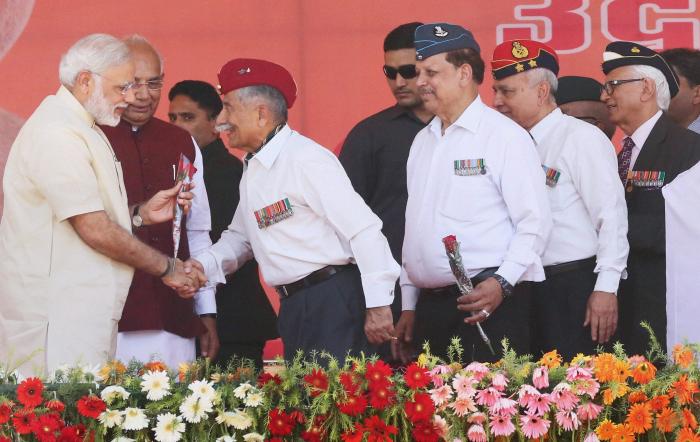 On 6 September, Prime Minister Narendra Modi, while addressing a rally in Faridabad, announced that armed forces personnel who retired prematurely will also be eligible for the One-Rank-One-Pension scheme.
Modi was in Faridabad to inaugurate the Delhi-Faridabad metro line. In the same rally he also mentioned that a commission has been set up to address the shortcomings in OROP.
After this announcement, Major Gen (Retd) Satbir Singh held a press conference at Jantar Mantar and thanked the prime minister for taking this decision and resolving the early retirement issue.
However, Singh reiterated that there are still four issues which have not been addressed. One of the major conflicts is that veterans are demanding that the pension equalisation be done after one year but the government has proposed a period of five years.
The ex-servicemen have announced a mega rally on 12 September and have also made it clear that their protest will continue. Although, the hunger strike has been called off for now.
Defense Minister Mahohar Parrikar announced the implementation of OROP policy on 5 September, which the veterans rejected and continued with their agitation.