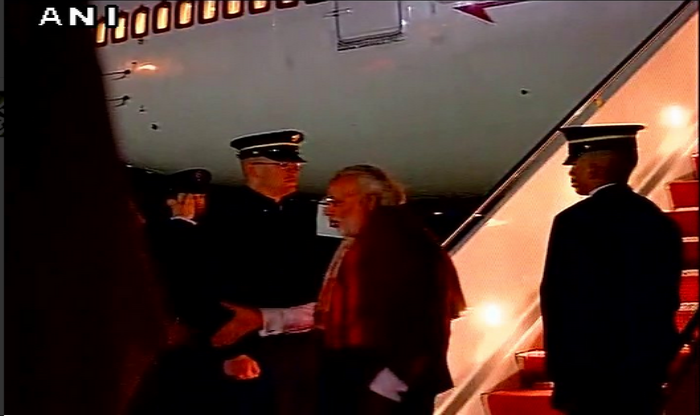 Prime Minister Narendra Modi arrived in Washington DC on 31 March, on the second leg of his three-nation tour. He was received at the airport by US Ambassador to India, Richard Verma
During his two-day visit to Washington, PM Modi will attend the fourth Nuclear Security Summit - to be held on 31 March and 1 April. Leaders from over 50 countries are expected to attend the summit.
In what is PM Modi's third official visit to the US since 2014, he is also scheduled to meet US President Barack Obama and a number of world leaders - including New Zealand Prime Minister John Key.
The PM will also meet scientists from LIGO. From the United States, PM Modi will proceed for an official visit to Saudi Arabia on 2 and 3 April.
- With agency inputs