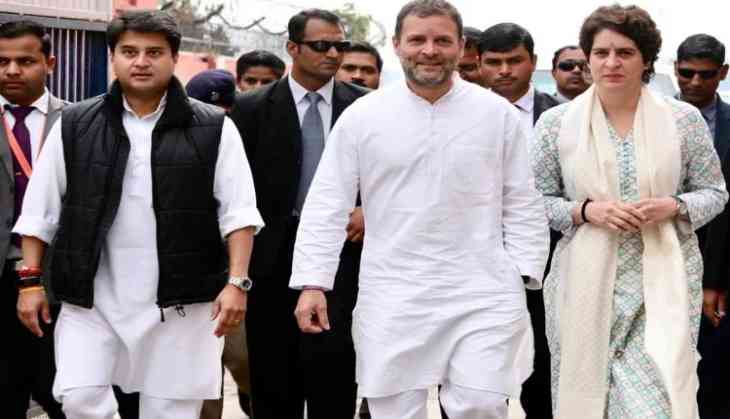 Priyanka Gandhi with Congress high command
As the 2019 Lok Sabha election is around the corner, all the party's are betting for Uttar Pradesh and now, PM Narendra Modi and CM Nitish Kumar's former campaign head has joined Team Priyanka Gandhi Vadra.
Although, the Gandhi scion still has to make a mark in the politics of UP, but a tentative campaign programme and a 'team' is all set for her to kick-start the rallies as the elections are too close as of now.
As per media reports, Robbin Sharma, who is the co-founder of the Prashant Kishor-led Citizens for Accountable Government (credited with a successful campaign for PM Narendra Modi in 2014) and the Indian Political Action Committee (I-PAC), would now be advising Priyanka Gandhi for the 2019 polls.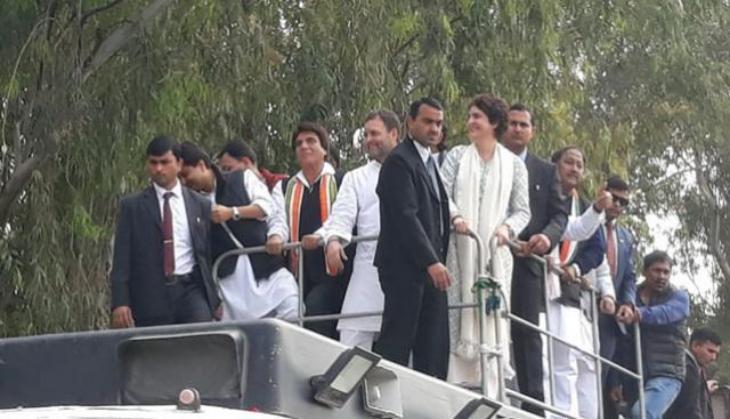 Priyanka Gandhi campaigning with Rahul Gandhi in UP
Sharma has successfully managed the poll campaign for PM Narendra Modi in 2014 by bringing 'Chai pe Charcha', Nitish Kumar's campaign titled 'Har Ghar Nitishe, Har Man Nitishe' in 2015 and the IPAC unsuccessfully campaigned for Rahul Gandhi's 'Khat Sabha' in Uttar Pradesh for 2017 polls.
But as of now, Sharma has left the IPAC and has joined the campaign team of Priyanka Gandhi and he has already held a couple of meeting with the party high command and other workers, especially for UP.
Earlier, it was Congress who had appointed Priyanka Gandhi Vadra as the General Secretary in-charge of the UP East and as per reports, the grand old party is now busy in stitching alliances with local party's (Shivpal Yadav, Raghuraj Pratap Singh etc.)
Also read: N Ram on Rafale documents: Will not disclose our sources, it's a part of investigative journalism