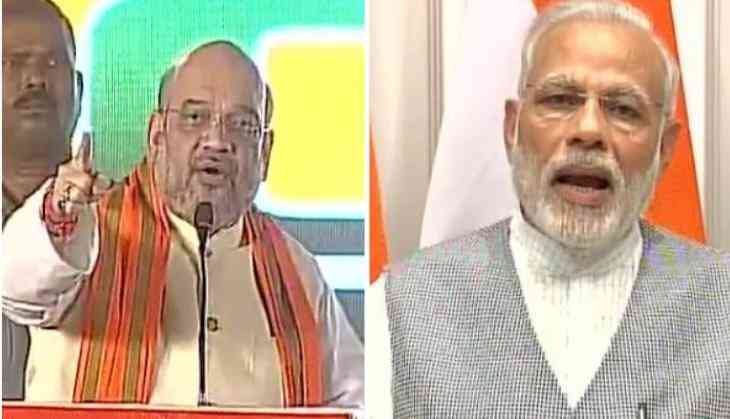 PM Modi, Amit Shah to meet CMs of BJP-ruled states in Delhi
Prime Minister Narendra Modi and Bharatiya Janata Party (BJP) President Amit Shah will meet the Chief Ministers and Deputy Chief Ministers of all party-ruled states today to discuss core issues like development and social welfare work including the 2019 Lok Sabha polls.
Besides 13 Chief Ministers and six Deputy Chief Ministers, a few cabinet ministers may also attend the meeting.
This will be Prime Minister Modi's third meeting with the Chief Ministers after the BJP swept to power in 2014, but the first such exercise since it formed a government in Bihar by joining hands with the JD(U).
The meeting is called days after Shah met party leaders in New Delhi to discuss the strategy for 2019 elections.
During the meeting, which was attended by eight Union Ministers, Shah set a target of 350 plus seats for BJP in 2019 polls.
-ANI