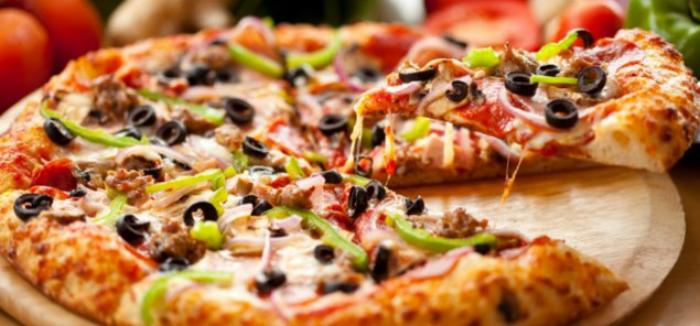 The next time you land up at Pizza Hut to satiate your hunger pangs, do ensure you are eating the food of your choice.
A Pizza Hut outlet in Chandigarh has been directed to pay a sum of Rs 30,000 as compensation to a Jain family which was served non-vegetarian pizzas despite ordering vegetarian ones.
The family detected the error only after consuming the pizzas while comparing the invoice with the ordered product. The consumer disputes redressal forum has also directed Pizza Hut and its Sector 35 outlet to refund the bill of Rs 605, along with Rs 7,500 as litigation expenses to the consumer.
Achal Jain had moved the consumer forum against Pizza Hut and its franchise in Sector 35, alleging that on October 8, 2014, he had ordered vegetarian pizzas online.
Jain said his family was pure vegetarian and had not eaten meat products in their lives. He furthered that due to the negligence of the company, their religious sentiments were hurt.
Clarification from Pizza Hut
Pleading that there was no deficiency in service, Pizza Hut and its Sector 35 franchise contended that they had delivered vegetarian pizzas to the consumer and the same was also confirmed through e-mail to him, but it was a clerical error that the non-vegetarian was written on the in-voice.
They vehemently argued that the complaint has been filed on frivolous grounds. However, the company and the franchise's defence seemed weakened because of no evidence.
Unimpressed by the submissions, consumer forum presided over by PL Ahuja, held, "It has not been denied that instead of an amount of Rs 568 for the purchase of veg pizzas, they had charged an amount of Rs 605 for the chicken supreme PAN pizzas. Thus, there is sufficient evidence to this effect that Pizza Hut supplied non-veg pizzas at the residence of the complainant."
The forum added, "The act of the company and its franchise in supplying the non-veg pizzas instead of veg pizzas at the residence of the complainant and resultant consumption of the same by the complainant and his family members amounts to deficiency in service."