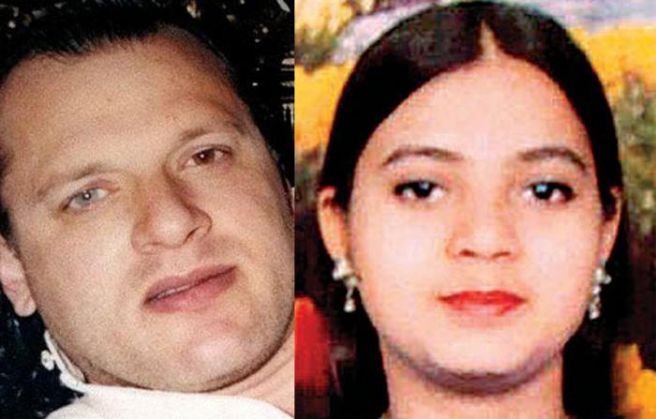 Key figures from the UPA government's security establishment could be questioned in regard to the statement by former union home secretary GK Pillai that the June 2004 killing of Ishrat Jahan and three alleged Lashkar-e-Taiba terrorists in Gujarat was the result of an intelligence entrapment operation, reports The Indian Express.
"If Pillai is correct in saying that the alleged terrorists were lured to India by the Intelligence Bureau, then it stands to reason that those involved in this operation would have more than passing knowledge of the circumstances of their death," said an official from the intelligence bureau.
The entrapment operation involved then intelligence bureau chief KP Singh, and former deputy national security advisor Nehchal Sandhu who was then joint director in charge of counter-terrorism operations, as well as former West Bengal governor MK Narayanan who was then Prime Minister Manmohan Singh's advisor on internal security.
In an interview to Times Now on Friday, Pillai said: "It was a very successful intelligence operation. we managed to entice the LeT to send their shooters to India and were able to monitor their activities in India and to, in one sense, catch them. It was a very planned operation. something intelligence agencies around the world do."
He added: "Yes, it was a trap and it was a very successful operation. you are using the sources of LeT, people who think they are LeT, to be able to pass on information. It is always better to know when your enemy is coming in rather than wait for collateral intelligence where someone plans something without your knowledge."
Pillai said about Ishrat Jahan's role in the operation: "I would say that she knew something was wrong. an unmarried Muslim girl would not go with a married person to different places etc, spend nights outside so far and so forth. perhaps she knew something was happening. she could have been a cover."
The UPA had passed on intelligence on the plot, but said it had no knowledge of subsequent actions by the Gujarat Police. In 2009, then home minister P Chidambaram had said "no one suggested that based on an intelligence input you should kill someone".
Ishrat Jahan, a resident of Mumbra near Mumbai, was killed along with Javed Sheikh, also known as Pranesh Pillai, and alleged Pakistani nationals Amjad Ali and Jishan Johar, in Ahmedabad on 15 June 2004 in what the CBI said was cold blood, after they were kidnapped by the Gujarat police.
David Headly, the 26/11 perpetrator who had deposed before a Mumbai court via video link from the US earlier this month, had said that Ishrat might have been a member of the LeT.
In its first affidavit to the Gujarat High Court, the UPA had said that Ishrat was an LeT member. Later a second affidavit was filed to exclude information on her background.
According to intelligence sources, the entrapment operation began in February 2004, when the Intelligence Bureau located two Gujarat-based jihadists who had trained in Pakistan, on the basis of information recovered from the body of a Poonch-based Pakistani LeT operative. The two Gujarat men were referred to in CBI documentation as C1 and C2. The two men were 'turned' and became double agents for the IB. They told their Lashkar handler, Muzammil Bhat - the military commander of the 26/11 plot - that they were ready to attack the Gujarat chief minister Narendra Modi.
After this story was told, the IB was able to trap Gujranwala-based LeT operative Zeeshan Zohar, who had been sent to Gujarat in April by Bhat, as well as Sargodha-born Amjad Ali Rana, who was earlier injured in fighting in Jammu and Kashmir, who arrived in May.
Immigration records show that on 29 March, 2004, Javed Sheikh flew to Oman on an illegal passport that named him as Praneshkumar M Gopinath Pillai. He flew back to Mumbai on 11 April.
Ishrat Jahan's role in the case is still unknown.