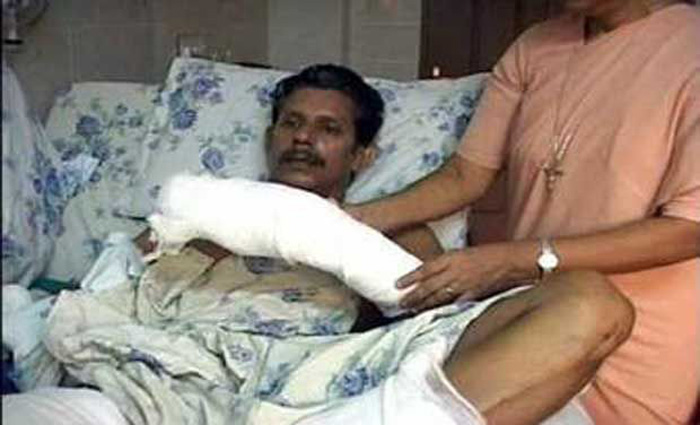 M K Nazer, who is accused of chopping off a college professor's hand surrendered before the NIA court in Kochi on Friday. Professor T J Jospeh's right arm was chopped off in 2010 by the members of right wing Muslim outfit Popular Front of India((PFI).
PFI vs Joseph
In a question for internal exam, the professor had used a text from a literary work of writer PT Kunhimuhammed where a lunatic is in conversation with god. Joseph named the lunatic Muhammed.
After the question paper was given to PFI and communal tension increased, Joseph was suspended by the college management, Catholic Diocese of Kothamangalam.
When Joseph was attacked
The incident happened on 5 July 2010, when Joseph was returning from a local church and his car was attacked with a crude bomb and his right palm was chopped off.
This year in May, the NIA trial court in Kochi had sentenced 10 accused persons to eight years of imprisonment and three others to two years of imprisonment.
What is PFI?
Popular Front of India is a Right wing Muslim organization that was formed on 22 November 2006 with the merger of National Development Front (NDF) of Kerala, Manitha Neethi Pasarai (MNP) of Tamil Nadu, and Karnataka Forum for Dignity (KFD).
The organisation has been accused of connections with various Islamic terrorist groups, possessing arms, kidnapping, murder, intimidation, hate campaign, rioting, and various acts of religious extremism, the most prominent being TJ Joseph's hand chopping incident.
The headquarter of PFI is in Delhi and its chairman is KM Shareef.