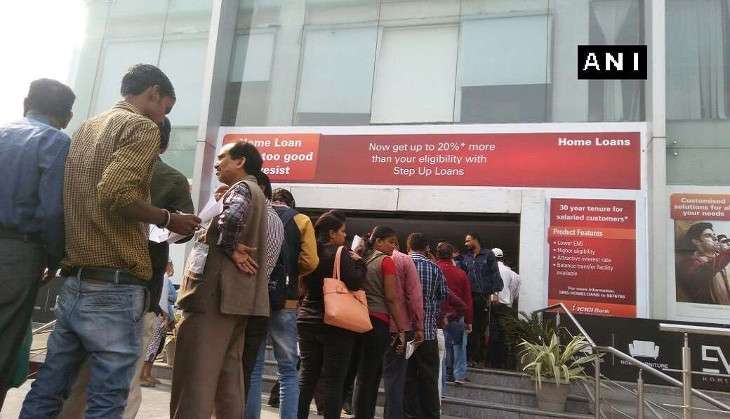 Secretary, Economic Affairs, Shaktikanta Das on 14 November has announced a slew of steps to fight the currency crisis in the wake of chaos at ATMs and banks for cash.
For the sixth consecutive day, people flocked to ATMs in large numbers and the rush is more than usual as banks will be shut on the occasion of Guru Nanak Jayanti.
According to India Today, Shaktikanta Das said:
- People will now be allowed to withdraw cash from banks multiple times a day.
- A task force has been set up in order to increase the number of recalibrated ATMs.
- New notes of Rs 2,000 will now be available at ATMs.
Also Read: Humour, rage, frustration: the best reactions to PM Modi's demonetisation move
- Micro ATMs, which will provide cash after using debit or credit cards, have been set up.
On 13 November, the government had declared that the old denomination Rs 500 and Rs 1000 will now be valid till 24 November in hospitals, petrol pumps, CNG gas stations and milk booths.
The cash withdrawal limit at ATMs and exchange limit over the counter have also been increased.
People can now withdraw Rs 2,500 per day from ATMs in place of Rs 2,000, the limit which was set initially. The exchange limit has been increased to Rs. 4,500 from Rs 4,000.
Newly printed Rs 500 notes have also been released in the market to meet the demand for cash. The weekly withdrawal limit of Rs. 20,000 from accounts has also been increased to Rs. 24,000.