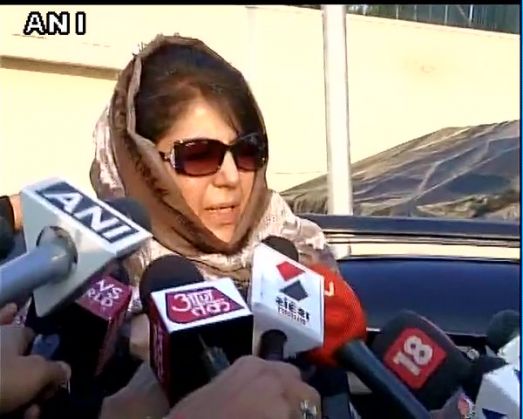 The Governor-led administration in Jammu and Kashmir has asked the former ministers of the PDP-BJP government to vacate the bungalows allotted to them within the next seven days.
The former ministers were to vacate the bungalows on 7 February but some of the residences are still occupied.
A notice served by the J&K Estates department reads:
"You are requested to kindly handover the possession of the ministerial bungalow allotted to you in your capacity as Hon'ble Minister to the Estates department within seven days from the date of issuance of this communication."
24 legislators from PDP and BJP are no longer ministers in the wake of the stalemate over government formation in the state that began with the death of former Chief Minister and PDP patron Mufti Mohammd Sayeed in January.
The former CM's family vacated the official bungalow on 28 January. However, Greater Kashmir reported that 13 and 19 ministerial-type bungalows are still under possession of former ministers in the Jammu and Kashmir, respectively.
Maintaining the suspense over government formation in Jammu and Kashmir, People's Democratic Party (PDP) chief Mehbooba Mufti had on 7 March said that she would move ahead in this regard only after there is a positive initiative towards 'agenda of alliance'.
Earlier, the PDP had indicated that the alliance with the BJP and said that it would go ahead with if the agenda of alliance framed under the leadership of late Mufti Mohamed Sayeed was implemented in letter and spirit. Mehbooba had said that her party would take a call on government formation as and when it was confident that the vision and mission of the former chief minister will be carried forward and implemented with the clear support of BJP.
Former deputy chief minister Nirmal Singh had said last week that both the BJP and PDP were on the same page, adding the agenda of alliance is still intact.
- With agency inputs