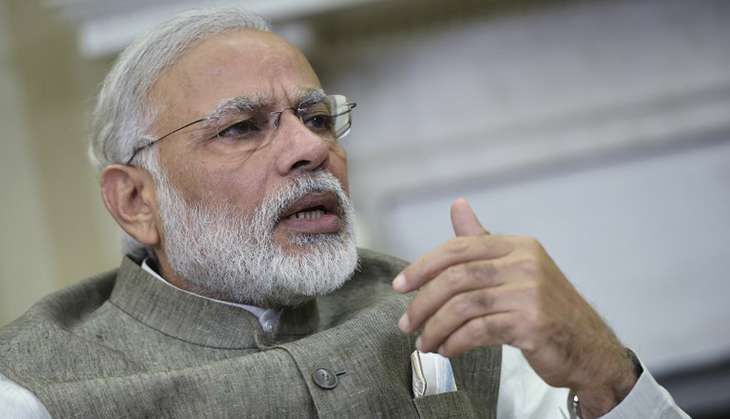 Sujeet Azad, the nephew of Chandra Shekhar Azad, participated in the Key Note programme by Patrika. These are some of the thoughts shared by him at the event:
The surgical strike on corruption in the form of demonetisation of 500 and 1,000 rupees notes is highly commendable. By doing so, Prime Minister Narendra Modi has taken an initiative to build the 'Dream India' martyrs such as Chandra Shekhar Azad and Bhagat Singh had envisioned.
This is only the beginning; if PM Modi wants to strengthen India further then he must carry out similar surgical strikes on many other fronts.
Here are a few more excerpts from Azad's speech:
The surgical strike on black money is a milestone
The Prime Minister first conducted a surgical strike against Pakistan, and then struck on black money hard, which is a milestone in itself. He has given a strong message that the country is standing on its own feet. The general public will have to suffer for a few days but the corrupt people will be wiped away completely by the prime minister. I congratulate Narendra Modi for this. However, in my opinion, the PM must not sit back and relax now after these two strikes; instead, his real task have only begun and he must carry out similar surgical strikes on many other things. Only then the country will become that India as envisaged by Chandra Shekhar and Bhagat Singh.
This government shall give martyrs their due
Let me tell you that India will become "Vishwa Guru" only by the efforts of the descendants of the martyrs. PM Modi had earlier felicitated Bhagat Singh, Chandra Shekhar Azad and Rajguru on 23 March 2014. I am hopeful that the status of martyrs, which has not been accorded to them by the previous governments, will be respectfully bestowed by the Modi government. "Jai Jawan, Jai Kisan" is a component of the Dream India of the martyrs. It shall be definitely fulfilled. Vande Mataram!