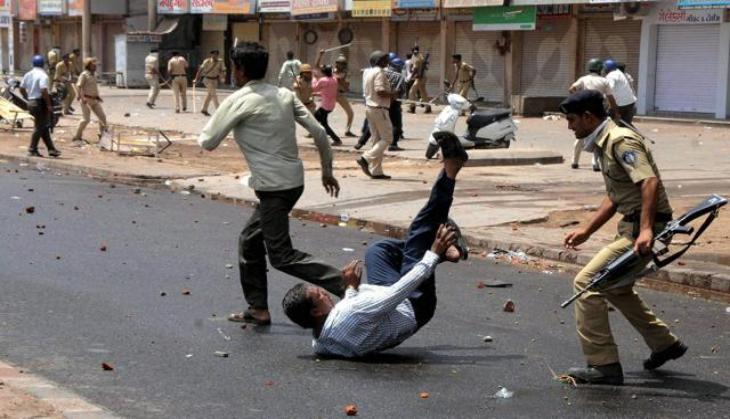 As Patidar protestors continued their rampage in Mehsana, a delegation from the Gujarat government met leaders of the community at Gandhinagar to see what could be done to end the Patidars' agitation for reservations.
The Patidar representatives demanded the release from jail of their leader Hardik Patel, after which, they said, he would handle the negotiations, while health minister Nitin Patel said the government had already sent letters to magistrates and government counsels to withdraw certain cases against the Patidars "in public interest", according to The Indian Express.
Nitin Patel also said that neither Hardik Patel of the Patidar Anamat Andolan Samiti (PAAS), nor Lalji Patel from the Sardar Patel Group (SPG) had demanded OBC status for Patidars.
Nitin Patel said: "It is stated in Hardik-bhai's letter that their community (Patidar) should not be included among the OBCs. He has demanded a commission for the Patidar community. Lalji-bhai has also made similar demands."
He added: "The main issues (at present) received from Patidar leaders are to withdraw cases against the agitators, and to secure bail for those behind bars. We will now meet the Chief Minister and apprise her."