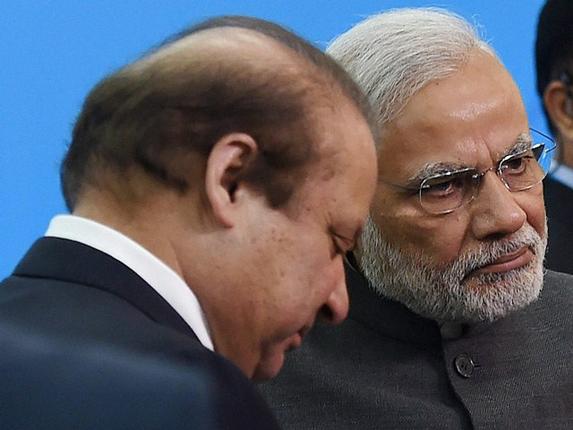 Attacking Prime Minister Narendra Modi for making an unscheduled visit to Pakistan to meet his Pakistan counterpart Nawaz Sharif, the Congress Party on Wednesday said that the former trusts 'those on the other side of the border' more than his ministers.
Pakistan Premier Nawaz Sharif has promised "prompt and decisive action" against the terrorists behind the Pathankot terror attack. Prime Minister Narendra Modi has pressed for immediate steps on "specific and actionable" information provided to Pakistan.
"Looks like the Prime Minister trusts those on the other side of the border more than us even when they have betrayed us again and again. The kind of statements that our ministers have been making, it appears that the Prime Minister doesn't trust his own ministers. He should have taken opposition parties into confidence before taking such a step," Congress leader Pramod Tiwari said when asked about Nawaz Sharif calling up Prime Minister Modi to give assurance that they would act against those responsible for Pathankot attack.
"Prime Minister went there (Pakistan) uninvited. Look what followed. It is the brave efforts of our soldiers that the attackers were neutralized, otherwise, the loss could have been more," he added.
(With inputs from ANI)